Because Click Happens…
Endpoint Security Webinar with Panel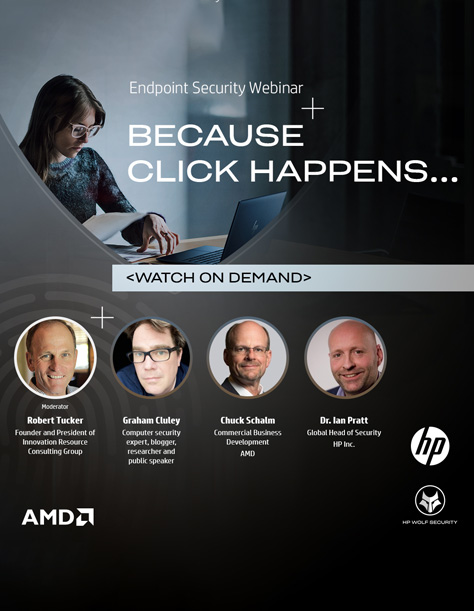 With more and more people working remotely throughout the pandemic, that risk has only intensified. For those responsible for their organization's cybersecurity, the question is: What's your best defense against the inevitable? What's your best protection against the perpetual vulnerability that is your end users? To find out, watch our latest panel debate, where we will be discussing, how to mitigate risks and contain breaches as soon as they happen, featuring award-winning security educator/blogger, Graham Cluley.
"It's time for a different approach to endpoint security - one that doesn't rely on detection, takes responsibility away from users, and contains threats fast when the last line of defense is breached."
- Dr. Ian Pratt
Fill out the form and view one of HP's latest endpoint security webinars featuring a panel of security experts.