Inspiring Singapore's businesses with the latest trends and insights

Inspiring Creators on the Piece of Tech That Changed Their Lives
We take a look at how creative professionals have adapted as technology impacts their work and how it has influenced media consumption.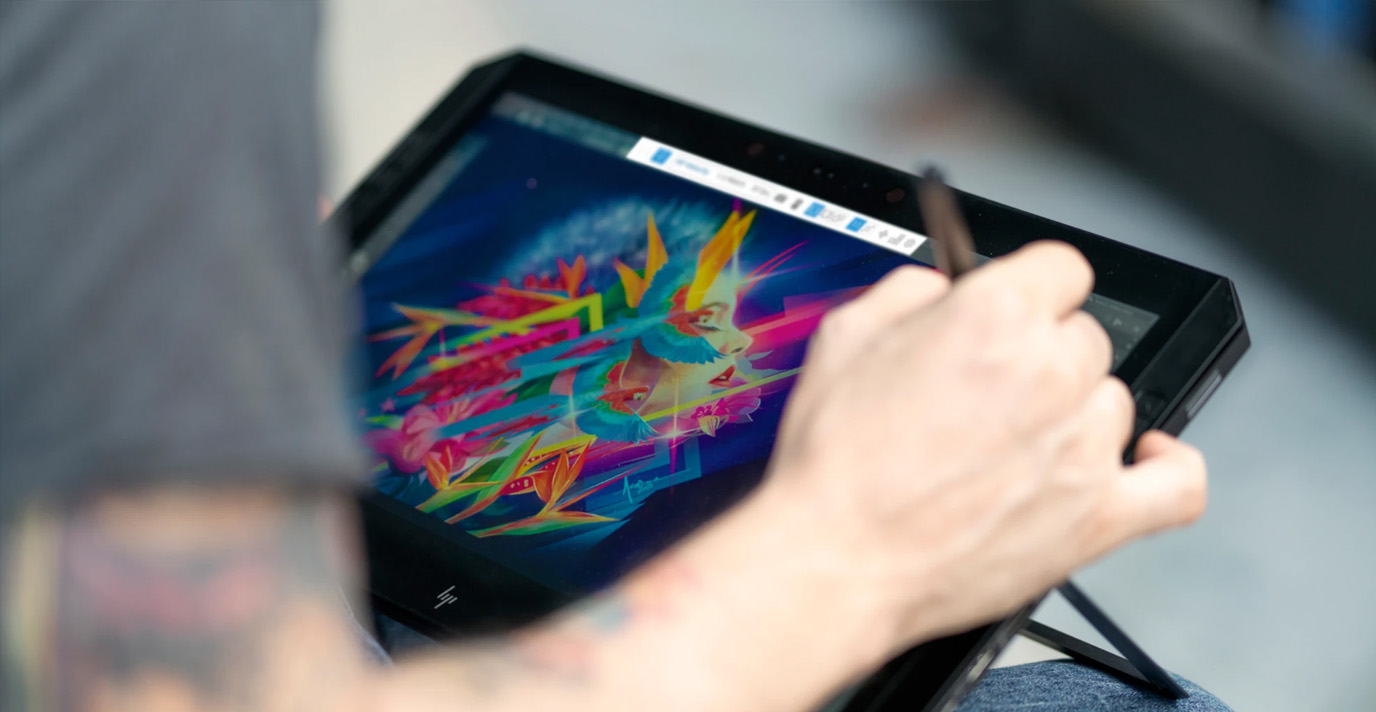 Credits: VICE Asia

This article is sponsored by HP in celebration of the creative professionals shaping our world. In partnership, VICE is exploring how technology is changing the creative process.

As technological acceleration disrupts almost all aspects of our lives, the creative and media industry too is not spared. With the advancement of technology over the last decade, the way we consume information has changed substantially. This also results in the replacement of the type of media we interact with.

Mobile devices, for example, have become a compact all-in one go to solution. We gravitate towards them for almost everything, so much so it's become an extension of our limbs. After all, if there is one thing we found out about ourselves, FOMO is real and we want to see what we want to see, whenever we want to see it!

There is this constant need to update everyone's social media status, which has naturally created pressure for not only consumers but also content creators. The pressure to ensure they always need to be up-to-date followed by our insatiable thirst for more content.

Thankfully, creating content has become significantly easier due to the continuous progress of the tech we hold so dearly (all thanks to the geniuses who are the backbone of the latest innovations!). Pearlly Luo, 31, a fitness and health content creator, films using a GoPro or with her smartphone due to their size and ease of set up. This convenience has helped her shoot several topics together in one session alone allowing her to stay ahead of the game. "I like to plan my postings by a fortnight in advance. I can only do that by being able to create my videos quickly", she says. Filmmaker, Jon Tan, 27, "Modern technology has democratised filmmaking and I am thankful for it", echoed this.

Technology has undoubtedly simplified the technical process of content creation so that creators can focus more on creativity and storytelling. However, that's just the tip of the iceberg.

More powerful yet nimble devices have allowed creators to push the envelope even further to create a really interactive experience for their audiences. An exciting aspect where creativity meets technology is the development of Augmented Reality (AR) and Virtual Reality (VR) or the combination of both virtual and the real world known as Mixed Reality (MR). With its progress being observed with bated breath by creatives due to its enormous potential.

One person who believes in its future is Lionel Chok, who after a 15-year career in the broadcast industry, left to begin an AR/VR startup. "One of the best things about videos is how it is able to bring us to different places and times. With VR, that effect is more immersive and experiential". He continues: "While it still may not fully be in the mass consumer's consciousness yet, it is definitely a matter of time as technology becomes more prevalent!"

The creative cycle is often times an ecosystem and the field of VR is no different. A critical component for VR to take off lies in the quality of 3D animation, an industry that has really come a long way.

Digital artists can now aim to be detailed and realistic in a shorter amount of time as they equip stronger and multifunctional tools. This has helped 3D visuals to become more commonplace and diversified- going beyond just animated stories but also influencing industries such as construction, medical and more. "Better technology enables us as artists. In turn, that also helps open more opportunities in terms of both skill sets and business!" says Tan Lun Chok, 25, a freelance industrial 3D artist.

Given how easy it has become to get your hands on technology, there are always two sides to the coin. It can open more opportunities but unfortunately it also increases competition. "Much as I owe it to technology to be able to do my job, it has also made "DJing" so commonplace!" Jade Rasif, a DJ and influencer says. With this intense competition, it could exactly be a catalyst for creatives to push themselves to the next level. As Ms Rasif points out, "I have improved because I have been forced to innovate so as to stand out!"

Graphic designer Raymond Tang, 25, shares a similar point of view. He feels that creatives should embrace change and make full use of the freedom that technology provides. He says: "We are in an era where people are more open minded. We should embrace this and push ourselves to break our limits of creativity!"

Reinvent the way you create. Z workstations are built for creative pros to explore new worlds, build bigger worlds and tell richer stories. Find out more here.
Brought to you by HP and Intel®
Ultrabook, Celeron, Celeron Inside, Core Inside, Intel, Intel Logo, Intel Atom, Intel Atom Inside, Intel Core, Intel Inside, Intel Inside Logo, Intel vPro, Intel Evo, Itanium, Itanium Inside, Pentium, Pentium Inside, vPro Inside, Xeon, Xeon Phi, Xeon Inside, Intel Agilex, Arria, Cyclone, Movidius, eASIC, Enpirion, Iris, MAX, Intel RealSense, Stratix, and Intel Optane are trademarks of Intel Corporation or its subsidiaries.