Inspiring Singapore's businesses with the latest trends and insights

It's 2020. Why Are We Still Working in Offices?
With the advent of new technologies, the fact that we still need to schlep into an office space to work is outmoded.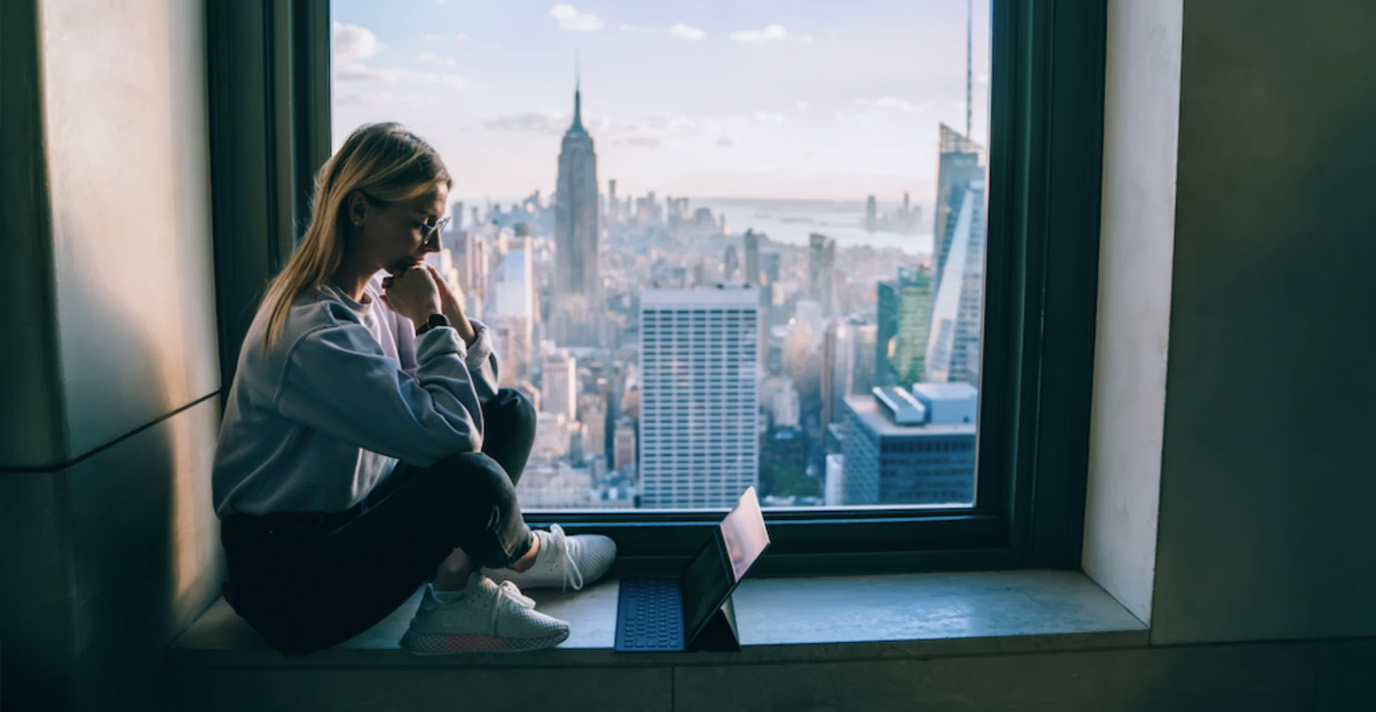 Credits: VICE Asia

This article is sponsored by HP in celebration of the new HP Dragonfly. In partnership, VICE is exploring how technology is changing the modern workplace.

As the saying goes, work is where the WiFi is. As the digital age continues to disrupt every aspect of work and life, this statement is more relevant now than ever. In every avenue of employment, the list of jobs that can not only be done online but performed even better digitally is constantly increasing.

With that in mind, it's not difficult to see why millennials and Gen Z—generations that have grown up surrounded by technology their entire lives—see the age-old work culture of having to report 9 to 5 at an office every day as being outdated and even inefficient. Plus, if we're being honest, going to work in an office can be a total drag.

Increasingly, young people are starting to question the validity of having to turn up in physical workspaces mandated by an employer. When almost every aspect of our work can be done online—what's the point of having to schlep into the city to get your job done? It's certainly not for the water-cooler banter. I'm sure I speak for all of us when I say we can probably live without that. (We get it, Gary from accounts, you're big into growing mushrooms under your staircase now—please stop bailing me up to talk about it every time we awkwardly make eye contact around the coffee machine.)

The question becomes then: If we're not in a physical office space together, how are we going to communicate, collaborate, and create with our colleagues? Well, let me tell you.
Communicate on the Fly

For better or for worse, we're now more connected to each other than ever before. As in, constantly. Be it via social media or messaging applications, we can easily get in touch with anyone even they're in another time zone. It also means we run the hazard of being unable to switch off; too much connection can be a bad thing. The trick here is to make the most of the time you're allocating to work, using the right technology to maximise efficiency.

If something needs to be discussed in-depth, video conference calls with multiple parties can always easily be arranged for everyone to have an engaging exchange. Body language is a big part of successful communication, so it pays to comb your hair and switch on your webcam for a big presentation. Advancement in technology looks to improve the human connection between us, so you might as well use that to your advantage.
Integrate New Technology

The beauty of a tech-led approach to remote work is what happens when you start mixing mediums. Perhaps a video can illustrate your points better? Just share the link over and everyone can watch and comment at the same time. Need to run over several documents at one time? Have them ready on your laptop instead of printing everything out like some kind of environmentally unconscious Luddite.

Everyone working from a single screen helps to simplify workflow and lets you control the conversation—as opposed to the other way around. Meetings and presentations can be stressful enough, so use technology to take the edge off. You won't just come across more professional, you'll feel more relaxed when thrown into high-stakes situations too.

Looking to the future, we'll increasingly see more Augmented Reality (AR) and Virtual Reality (VR) or the combination of both, known as Mixed Reality (MR) in the workplace. "I really look forward to the development of AR," says Tong Li Fong, a 21-year-old undergraduate in computer forensics. "From training, presentations to operations, it can really change the way we communicate at work. Complicate processes can be simplified and dangerous situations can be managed better."
Find Flexibility

Flexible and convenient work conditions are of course mainly because of developments in two areas. First and foremost, it goes without saying that the basis of the digital era lies in the development of fast yet robust WiFi infrastructure.

As nations try to remain competitive in the digital economy, good WiFi connectivity is something that just simply cannot be compromised on. Countries like Singapore and Hong Kong have already gone one step further and put in place numerous public WiFi spots so that people can be connected all the time.

"Strong connectivity and ample data are crucial in my line of work," Alan Tan, a 35-year-old property agent, says. "I need to be always contactable by existing and potential clients and that may also mean that I need to work at wherever I may be at." As we progress towards the much-fabled 5G network which promises to be as much as 10 times faster than what we have now, it's intriguing to explore the possibilities the future presents for communication.

If you plan on working out of a cafe, another country, a hostel, or wherever you happen to end up—check ahead to know there'll be a connection for you. Of course, tethering via your mobile phone will grow in prevalence over time too. It's worth investing in a phone that you can use as a hotspot when needed. The fun part? Where you do that is up to you.
Bringing It All Together

To be able to pull all this together, you'll need a laptop that is at least competent enough to smoothly run all the tasks which you require, without weighing your bag down if you choose to finish the day working from the pub.

It used to be that the consumer had to make a choice between device size and specification. While a bigger machine was able to run higher-end tasks, lugging it around was a chore. At the same time, carrying a more nimble device poses its own problems with the limitations of its performance. Thankfully, over the past decade, technology has made such tremendous progress that consumers no longer have to choose

"While performance specifications are important, how light and sleek the device is just as important to me since I am likely going to be lugging it around for at least two to three years," says Tan See Yi, a 26-year-old who runs a family business with her partner. As millennials gradually form the majority of the workforce, it is only inevitable that they too would influence and define the workplace as it transitions into a new age. What was once inconceivable may become reality—real freedom may be returned to workers embracing a digital future. The question is, would we be ready for it?

The new HP Dragonfly––the world's lightest compact business convertible––is out now. Find out more here.
Brought to you by HP and Intel®
Ultrabook, Celeron, Celeron Inside, Core Inside, Intel, Intel Logo, Intel Atom, Intel Atom Inside, Intel Core, Intel Inside, Intel Inside Logo, Intel vPro, Intel Evo, Itanium, Itanium Inside, Pentium, Pentium Inside, vPro Inside, Xeon, Xeon Phi, Xeon Inside, Intel Agilex, Arria, Cyclone, Movidius, eASIC, Enpirion, Iris, MAX, Intel RealSense, Stratix, and Intel Optane are trademarks of Intel Corporation or its subsidiaries.