Inspiring Singapore's businesses with the latest trends and insights

Being unstoppable: Irene Ang on leading through adversity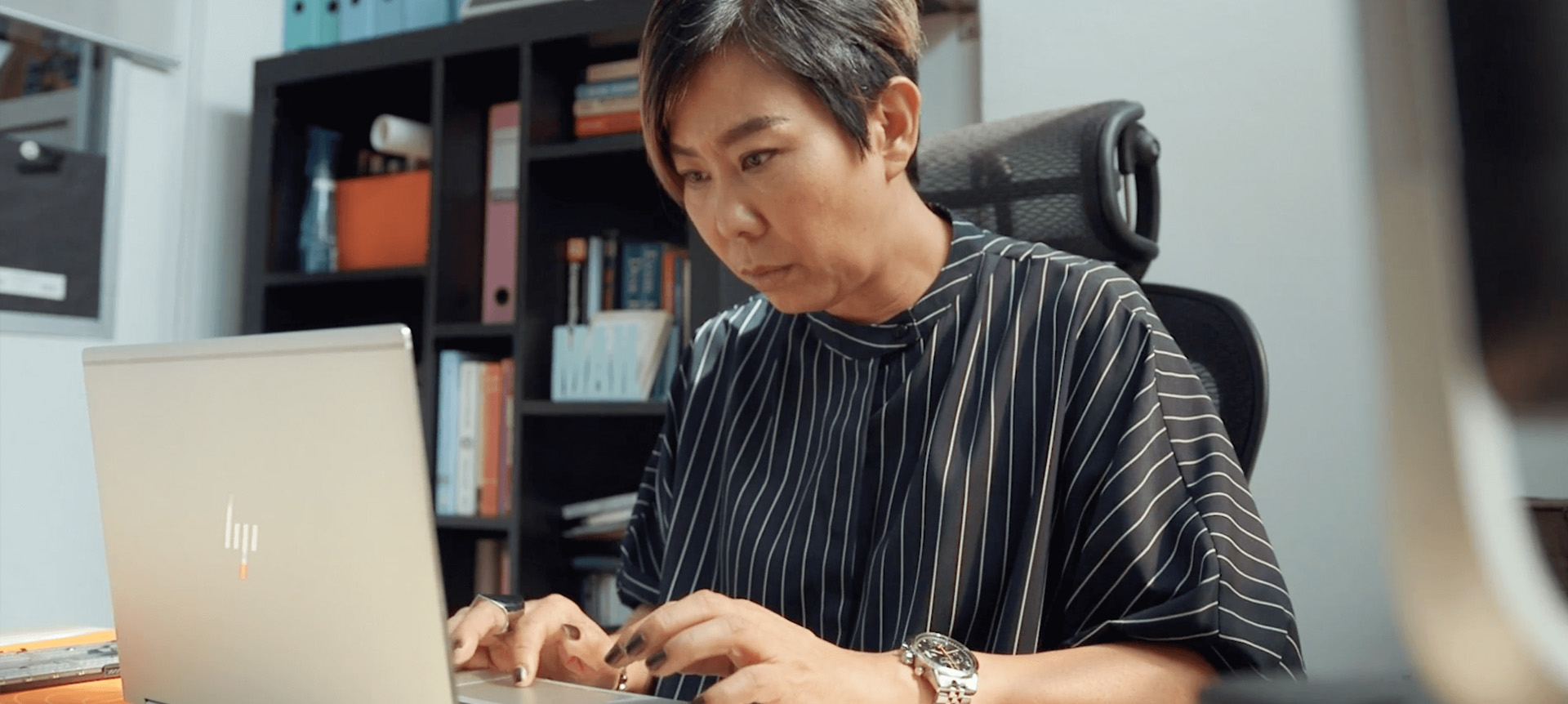 Singapore's art and entertainment scene may look delightfully abuzz today, but twenty years ago when the industry was still maturing and theatres were few and far between, most artistes had to establish themselves as television actors with many unable to find a good agency to represent or protect them. For veteran actor and local comedian, Irene Ang, she had to sign herself when she first started out.

Recognizing the great talent in the industry as she progressed but frustrated by the lack of proper representation, she was driven by a strong desire to take the industry to new places, by creating new opportunities for its many artistes who shared the same love for the industry as she did. From there, the artiste management agency FLY Entertainment was born.
In pursuit of potential

For Irene Ang, she discovered her creative talent for entertaining and talking to people early on in her career. From telling stories as a toys sales promoter to interacting with families as an insurance agent, she eventually found her way onto our television sets as local comedy wife 'Rosie Phua' on the popular series 'Phua Chu Kang', which made her a household name. But as her fame rose, so did her dissatisfaction with the level of support the artistes were getting. She felt more could be done to give them a voice.

Undeterred by the industry's shortcomings and refusing to give up on her passion, she drew out $2,000 – the last chunk of her savings – and resolved to set up her own artiste management agency to discover and nurture more local talent. Getting FLY off the ground was a rough ride – when the business started in 1999, it had only two employees and a fax machine in a small corner space in a friend's office. The lack of accessible reading materials back in the day also made the journey more complicated.

I went to study but I couldn't even find one book on artiste management in the entire Singapore. The closest I could get was a sports management book.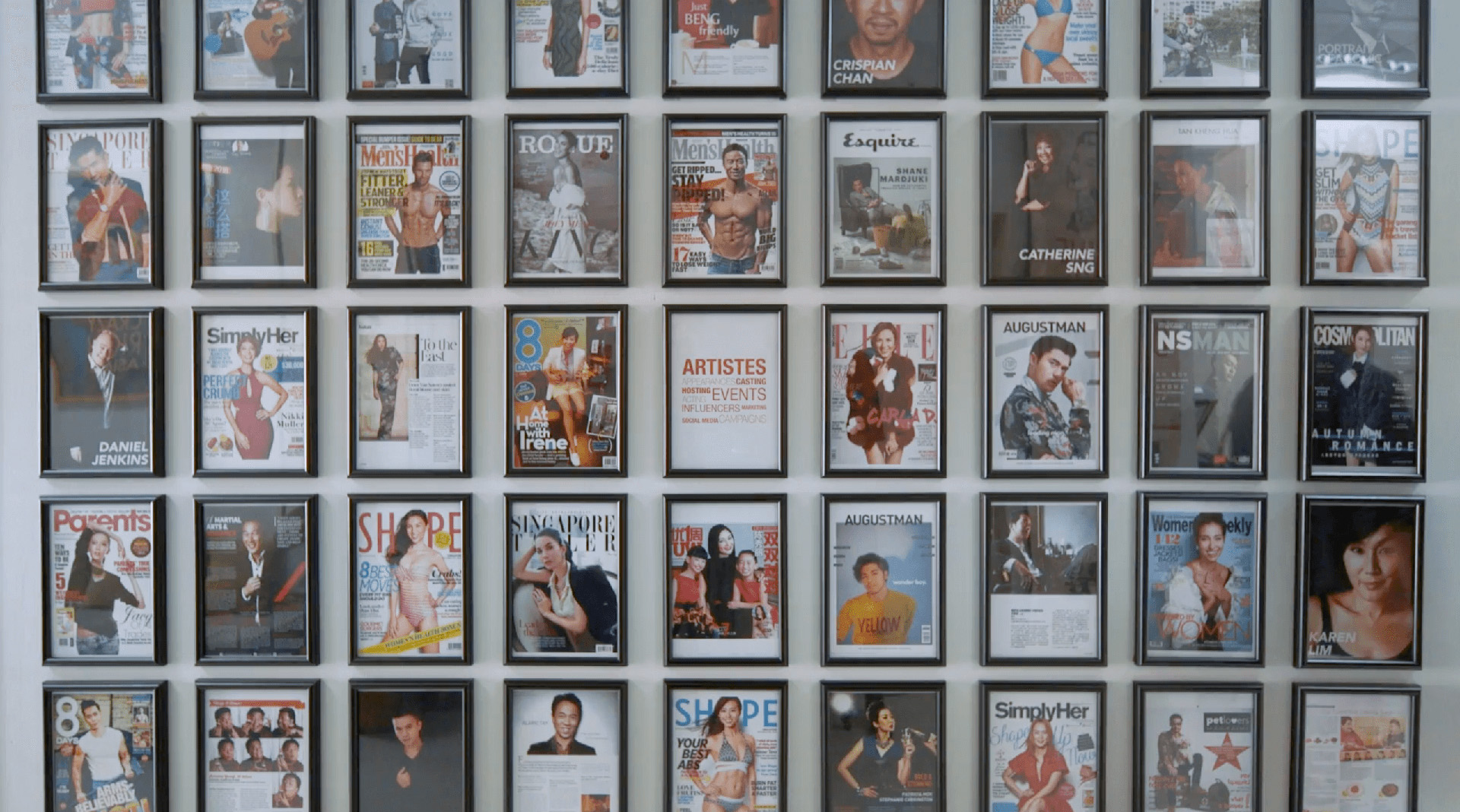 But she grabbed hold of any opportunity she could, approaching other industry veterans to learn from their experiences and working double time to grow the business while evolving her acting portfolio to include films, hosting, and stand-up comedy. Over time, FLY Entertainment took flight and transformed into the largest agency across Asia, with internationally-known artistes like Henry Golding and Tan Kheng Hua in its ranks, who starred in the first all-Asian Hollywood production Crazy Rich Asians.


An expert at change

Despite running a successful artiste management agency, she has hardly rested on her laurels, opening other subsidiary businesses, including two dining establishments, a concert organizer and promoter, and a maid agency as well.

Upon reflecting on what it was like to grow FLY Entertainment, Irene likened her experience to that of a crisis expert, having to see her business through a number of crises, from the 2003 SARS outbreak to the 2008-09 global financial crisis. During the latter, she once returned from a shoot in Malaysia only to receive the news that her company was $300,000 in the red. To make things worse, the shock waves of the global financial crisis had hit Singapore's shores and companies were slashing their marketing and event budgets, hitting the entertainment industry where it hurts the most – the pockets.

But she was determined to keep the business going, by adapting and innovating to create new demand in the market. She conceptualized and created her own shows and events, and even staged her own interactive dinner theatre production 'The Devil Eats Prata'. By the end of the year, her business had turned a profit.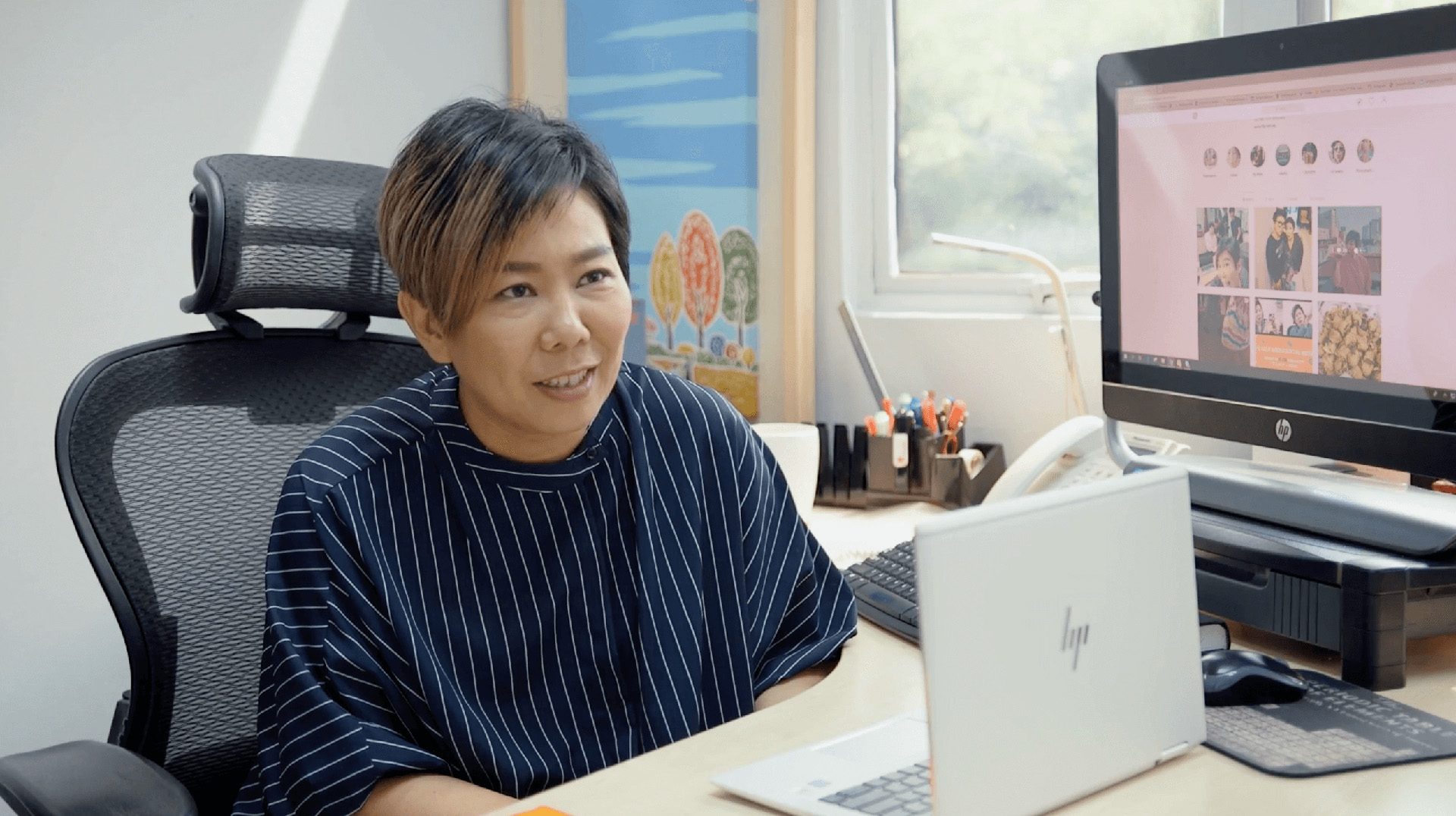 One of her biggest lessons in running a business is that opportunities can often arise out a crisis.

In moments of crisis, it is important to look back at your assets. Don't limit yourself to what you have been doing. Look at your skillsets and experiences, and those of the people around you, and see how you can harness their potential to overcome your changing circumstances.

As SMBs today deal with the business impact of the pandemic, she is adapting and shifting her approach to be digital-centric, moving her focus from events to webinars, repurposing her entertainers as trainers, and setting up islandwide delivery options for her F&B businesses.


Empowering people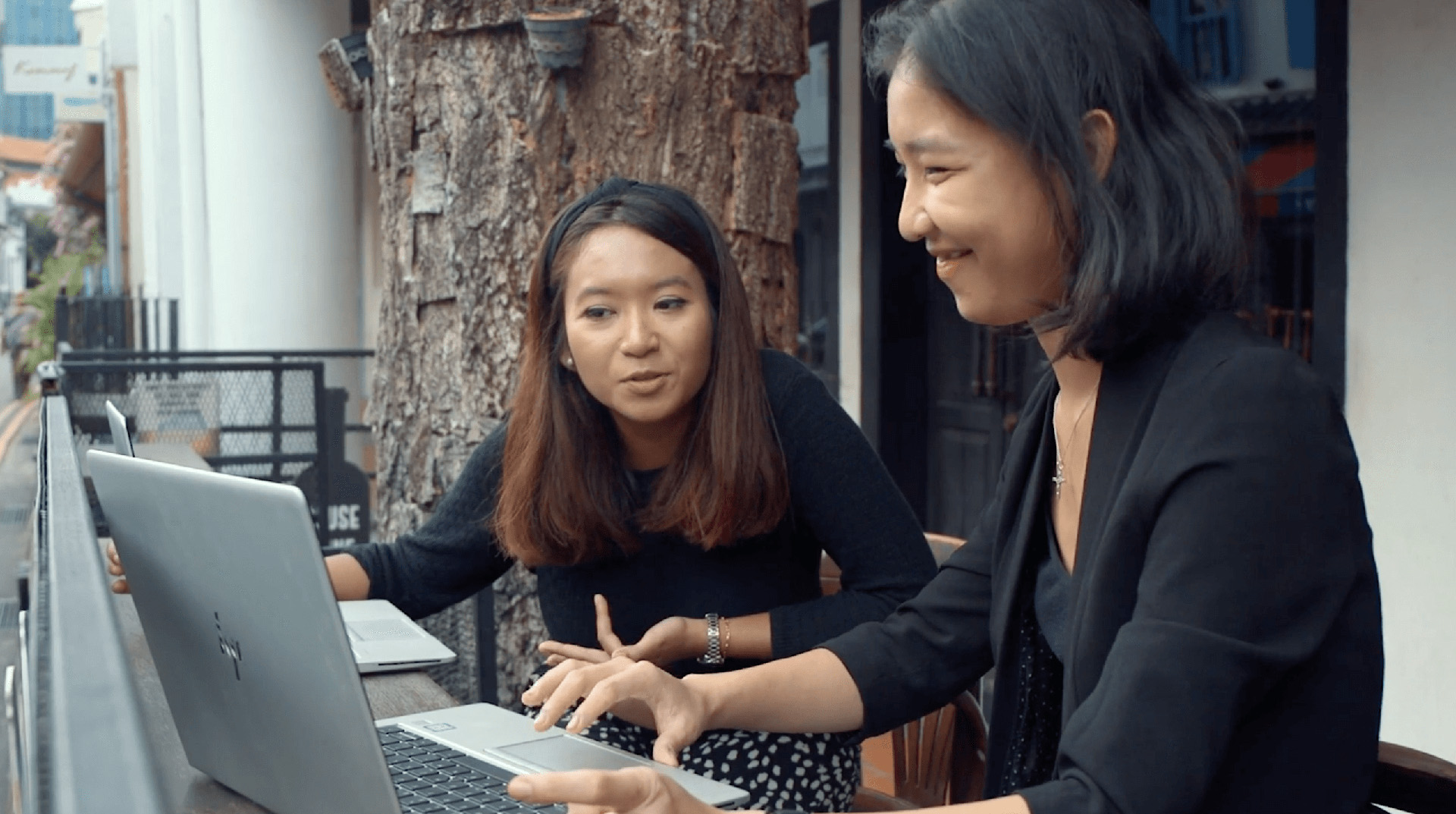 For Irene, the heart of the business lies in its people – its artistes and employees. She believes in leading with humanity and affecting change on people, not just on the bottom line. This leadership quality has worked out well for her, with many of her people sticking by her for years, going through the good times and bad times as a work family together.

Embracing new mindsets to empower her people's growth has also been a core tenet of her leadership style.

FLY Entertainment's tagline is 'We are the change we want to see' and it may seem very simple, but change begins with a mindset," she shared during a fireside chat with HP Inc. Singapore Managing Director, Vivian Chua, at a recent webinar.

One area where she has welcomed change is the prospect of remote working, to accommodate the work styles of her employees who move around a lot, like her artiste managers. "Looking at my 90% of Millennials that I have in FLY, they are actually very functional, pragmatic people and they just want to do things fast because they live in the Instagram, Facebook generation – everything is instant. I want to empower them and help them to move around easier.


Embracing technology to move forward

For FLY, which celebrates its 20th anniversary this year, change is a key part of building resilience in their journey forward. While SMBs were generally more vulnerable to crises in the past, technology has become something of an equalizer, giving businesses access to the tools and apps they need to keep pace with the demands of modern work.

With the right technology foundation, it can reduce the strain that the work-from-home transition is placing on her teams, to help them work and communicate effectively even from their own homes.

"I see that as an investment in my people. We wanted to empower our managers, admin staff and operation staff as well, to be able to work with no hiccups. In fact, it is more important to have good laptops and PCs than to have a good office."

HP Elite PCs – the world's most secure PCs, helped to address the key concern of data security for her artiste managers, who deal with top secret information like artiste age, waistline, contact, rates, and more. Despite travelling around frequently for their work, they previously had to return back to the office to send out quotations or other information because the data was too sensitive to be brought out.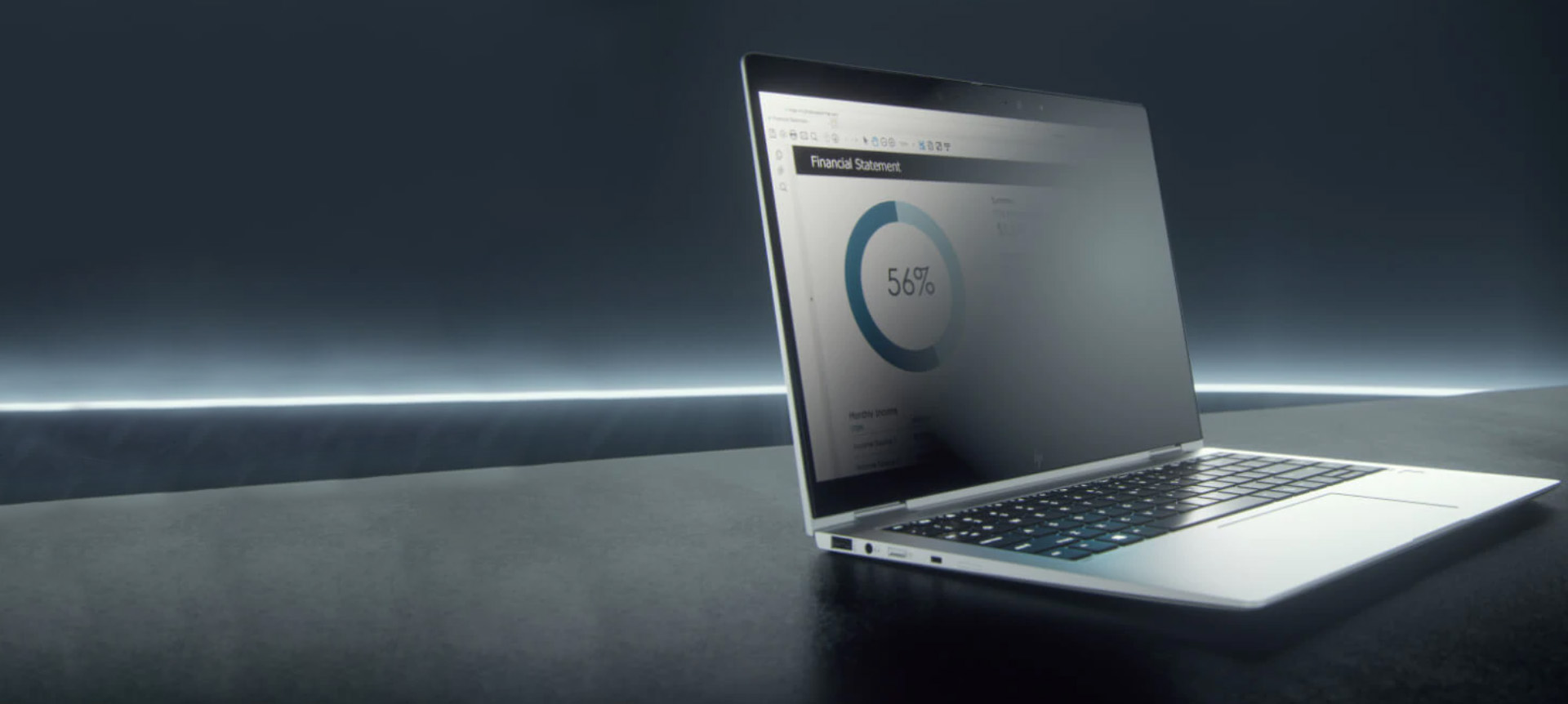 HP Sure View, an integrated privacy screen that users can easily turn on and off to block out spying eyes, eliminated the need to carry additional safeguards. "It is good that like now with this new series of HP laptop, you just press one button then only you can see it and it is secure. The people sitting next to you drinking coffee cannot kaypoh already."

As the founder and CEO of FLY Entertainment continues to find new ways to adapt and grow, Irene stills carries the same 'never say never' attitude that has carried her ventures far in her journey, despite the pain of conversion at different stages. "We all need the courage to change, to understand, to overcome our fears and move with the times if we want to stay in the game, because the game is changing so fast today."

HP is now offering HP Sure Click Pro free of charge until September 30, 2020 to help businesses and individuals stay digitally safe when working remotely during the current crisis. HP Sure Click Pro is designed with advanced isolation technology to guard against embedded malware, ransomware, and viruses. Find out more here.
Brought to you by HP and Intel®
Ultrabook, Celeron, Celeron Inside, Core Inside, Intel, Intel Logo, Intel Atom, Intel Atom Inside, Intel Core, Intel Inside, Intel Inside Logo, Intel vPro, Intel Evo, Itanium, Itanium Inside, Pentium, Pentium Inside, vPro Inside, Xeon, Xeon Phi, Xeon Inside, Intel Agilex, Arria, Cyclone, Movidius, eASIC, Enpirion, Iris, MAX, Intel RealSense, Stratix, and Intel Optane are trademarks of Intel Corporation or its subsidiaries.