Making it easier to meet clients' needs
Customer at a glance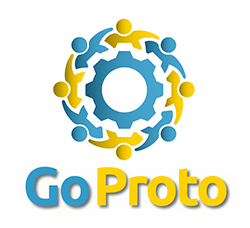 GoProto provides solutions for plastic and metal part manufacturing. GoProto's services include industrial design and rapid prototyping.
The Challenge
"In the past when we'd attempted to 3D print the part, either the definition wasn't good enough to create the "teeth" in the zip tie, or the part was too brittle to flex the way a zip tie should. Our first step was to verify that HP's process would allow us to create a functional part", says GoProto's President, Jesse Lea.
For GoProto the first task was to confirm that they could create a 3D-printed part that could compete with injection molding. It had to have the strength to remain locked under all kinds of conditions, while retaining the flexibility to bend again and again. If the part could be successfully 3D printed, GoProto wanted to help its client fully understand the value proposition a technology like 3D printing could offer.
Download the case study to learn how HP's 3D printing technology supports the development of new products.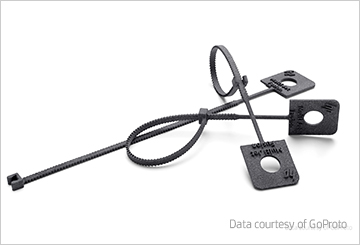 Download Now
Fill out the details here and receive a copy of the case study.