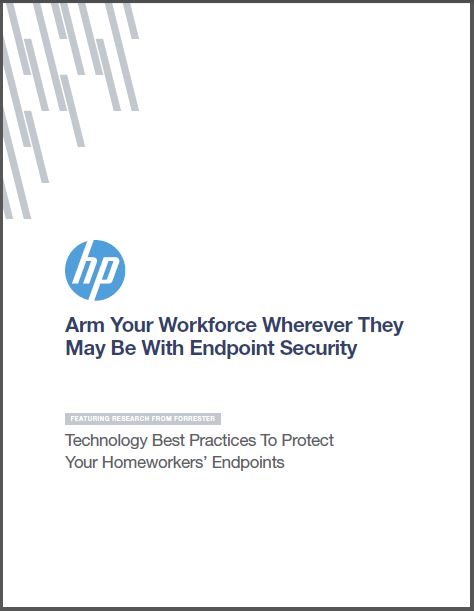 Firms must maximize their remote workers' productivity without exposing them or their devices to new risks.

Attackers have jumped on the opportunity of a vast remote workforce and are increasing their focus on quarantined employees through email phishing, software exploitation, and direct fraud.

92% of organizations say cyberattacks on individuals have increased since the beginning of 2020.1 This Forrester report, with an introduction from HP, provides best practices to help you identify the tools that are best positioned to support —and secure — your remote workforce.

Fill out the form and download the technology best practices to protect your homeworkers.