Have It Your Way: Access Your Mac from Anywhere
Learn how HP Anyware (formerly Teradici CAS) enables secure, remote Mac access from any device, anywhere.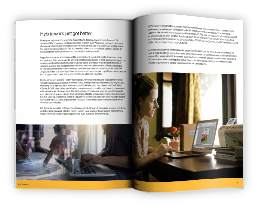 Does your organization leverage applications designed specifically for macOS systems? Do your employees prefer macOS over Windows or Linux desktops? Do you have Macs in the office that are too expensive to ship home for remote work and are you worried about the security of content stored on them?
Learn how HP Anyware for Mac users enable seamless remote desktops with the best resolution, sound, and color fidelity to create and work from anywhere.