Security features built into the hardware make it far harder for cyber criminals to break in.
The amount of data that is processed every day is huge. And you don't want to show the whole world your rough sketches, do you? This is why it is very important to put security high on your list of priorities.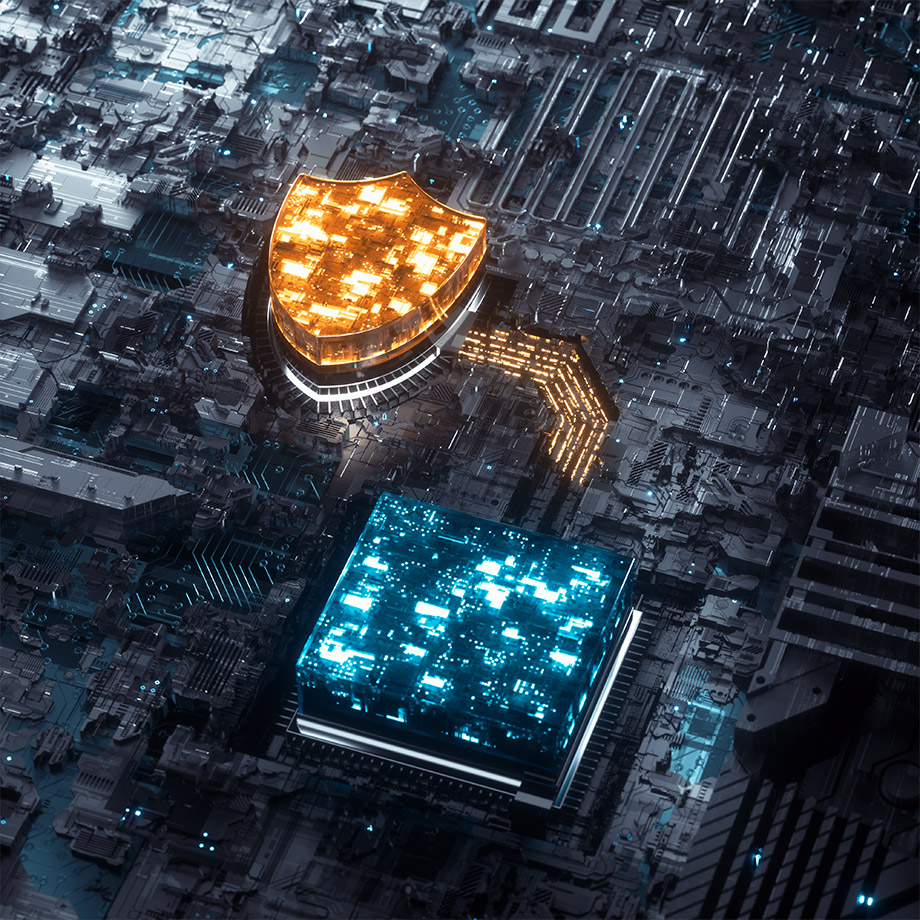 Stop hackers
HP has understood that security message and more than ever uses security features such as secure - click by click and various layers of protection below, in, and above the protection system on HP Elite PCs. This results in a proactive protection against threats and a quick recovery after a possible security problem.
The face of cybersecurity in today's workplace
The modern workplace with many digital, mobile opportunities offers several advantages for companies and employees, but also poses a major challenge: how do we make sure everything is secure (devices and networks)?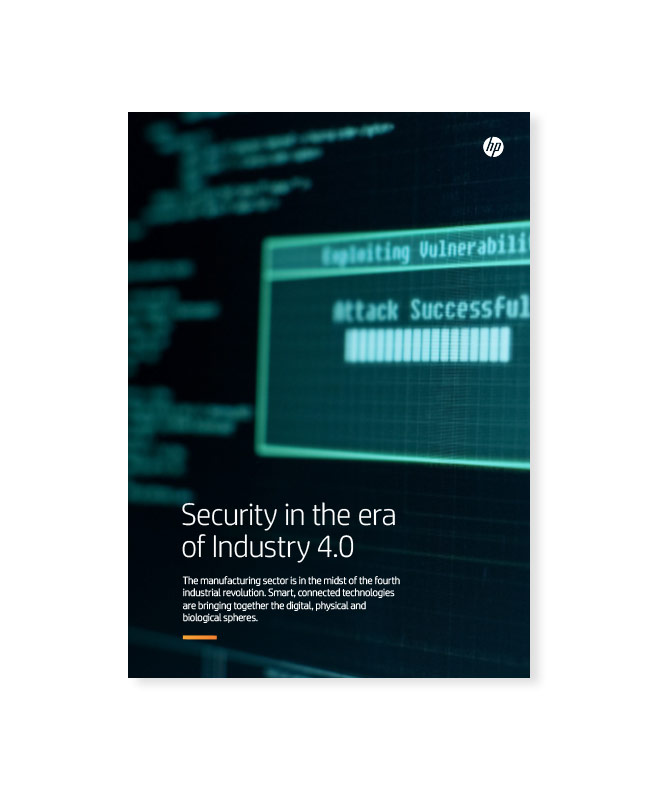 Security in the era of industry 4.0
The production industry is an important target for cyber criminals. This sector often still runs on obsolete OS and indicates it does not have sufficient in-house knowledge to deal with security threats, which does not encourage investment in new digital technologies.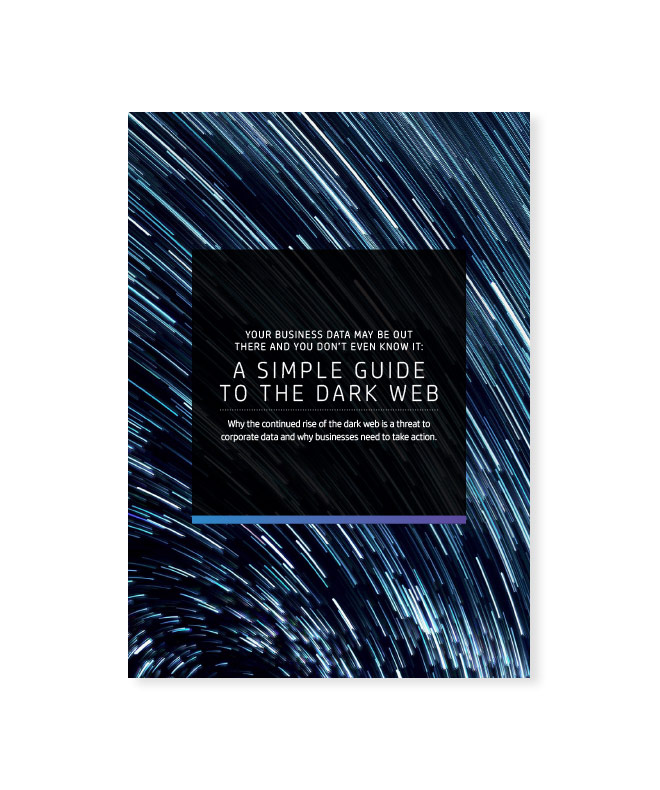 A simple guide to the dark web
Company data are big business on the dark web. Cyber criminals offer a lot of money to get hold of industrial secrets. There are ways to arm yourself against it, and specialist IT services can help.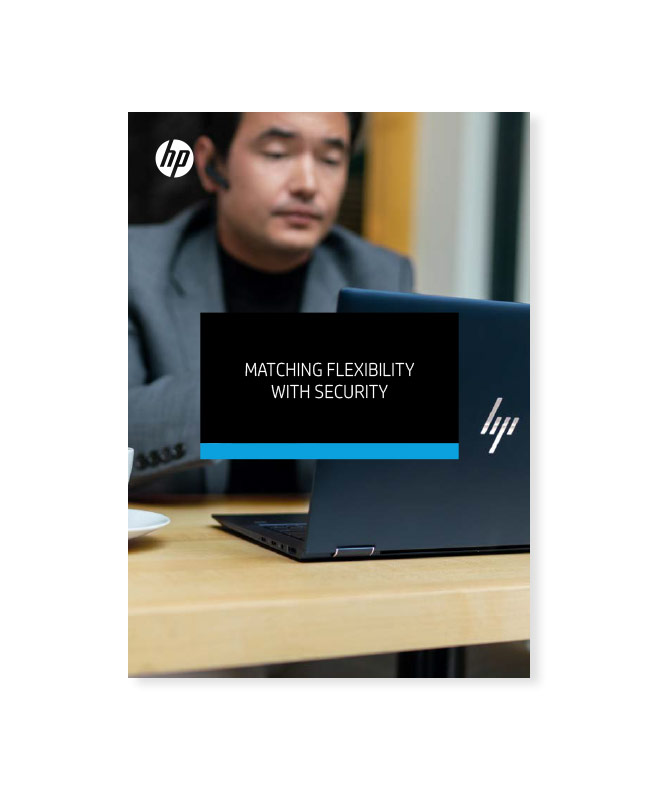 Matching flexibility with security
The security risks associated with location-independent working can be tackled at various levels. HP has incorporated a series of security features in the hardware, as first-line protection..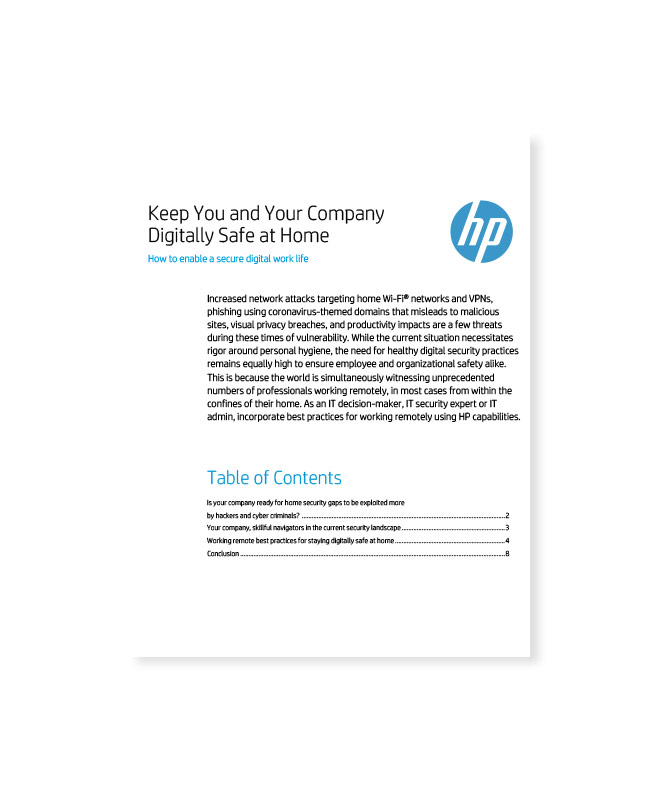 Security at home
Working from home is on the rise. It is very important to assure a safe way of working remotely. HP looks into this to assure your company is completely ready for working from home.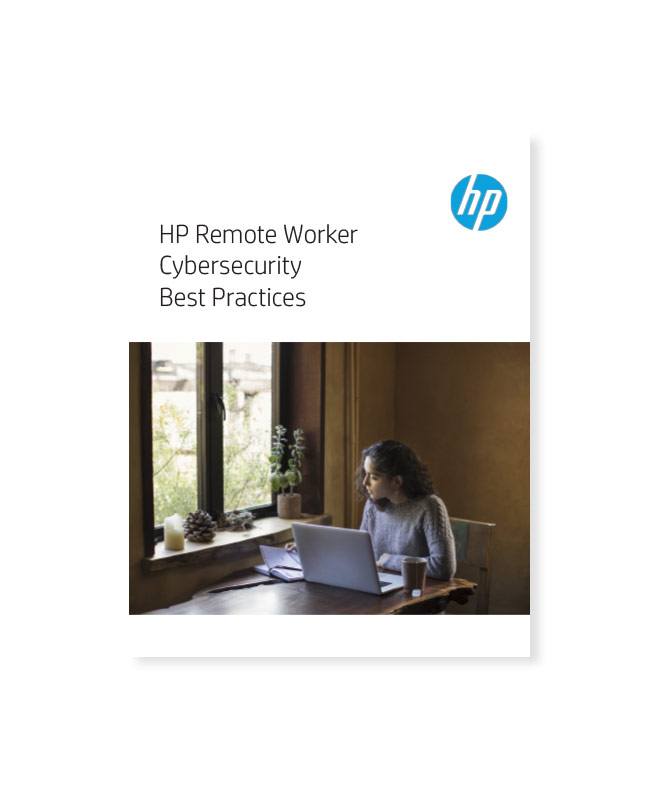 HP Remote Worker Cybersecurity Best Practices
These challenging times force us to work from home. A personal hygiene is very important but we must also think about a strong cybersecurity hygiene. HP is your perfect partner!