Most IT investments are being made in cloud computing and the importance keeps on growing.
DaaS
Are you looking for a modern service model that increases the productivity of your employees, creates an efficient IT and provides a clear overview of the costs? Then resolutely choose Device as a Service (DaaS) of HP. First select the plan that best meets the needs of your company. Then work carefree and safely from anywhere with the right tools and support. That's service!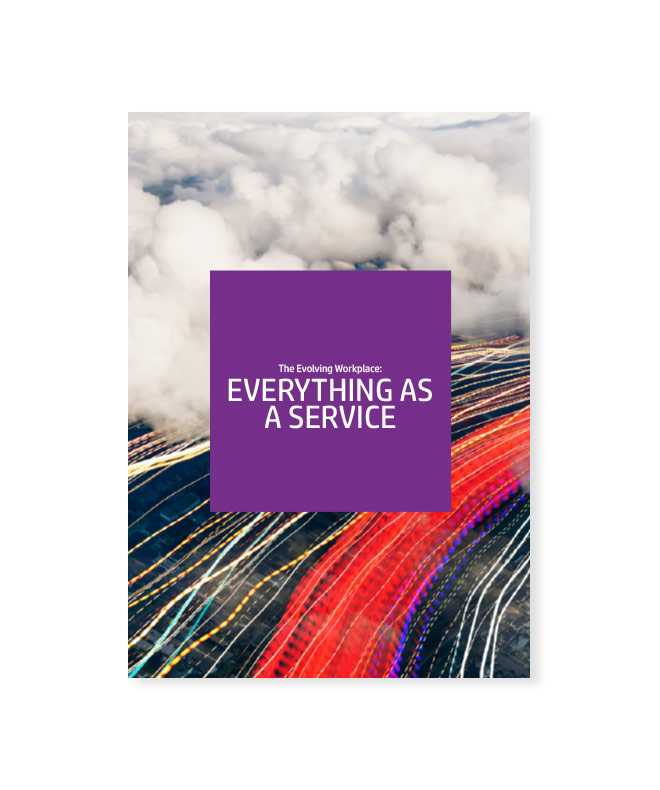 Everything as a Service
Companies cannot closely follow all technological innovations. To always have the right tools available (software, workflow, security, etc.) they need to invest in strategic partnerships and services.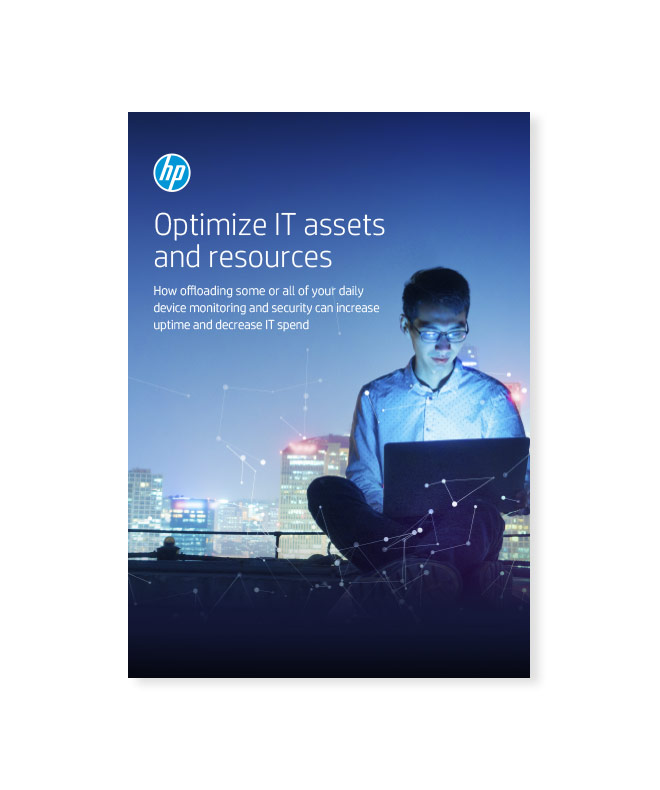 Optimize IT assets and resources
The fragmentation of the workplace (office, home office, on the go, mobile devices, etc.) has not simplified the management of an IT environment. HP Device as a Service allows you to go for an outsourcing model that takes away many worries.
Managed Print Services
Do you want to understand and streamline employees' printing behaviour to not only increase efficiency, but also to save money and contribute to a healthier world? Then HP's Managed Print Services (MPS) might interest you! First, we make an in-depth analysis, we then draw up a plan and implement it. And finally, we manage this optimisation process and adjust where necessary. MPS means consciously living in the now and thinking about the future!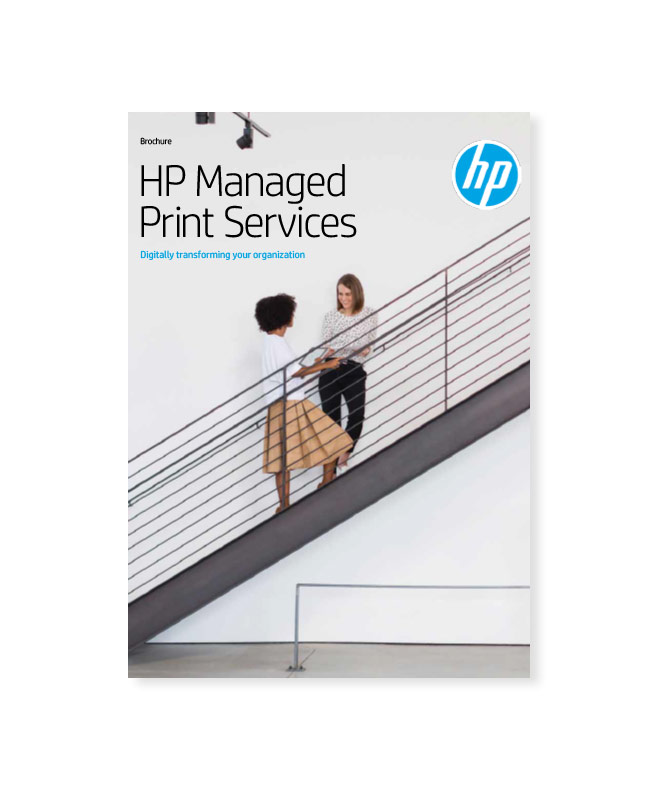 HP Managed Print Services
HP Managed Print Services allows you to increase the operational efficiency of your print fleet. With a plan that is tailor-made to your company you can be sure of a correct budget for the services you really need.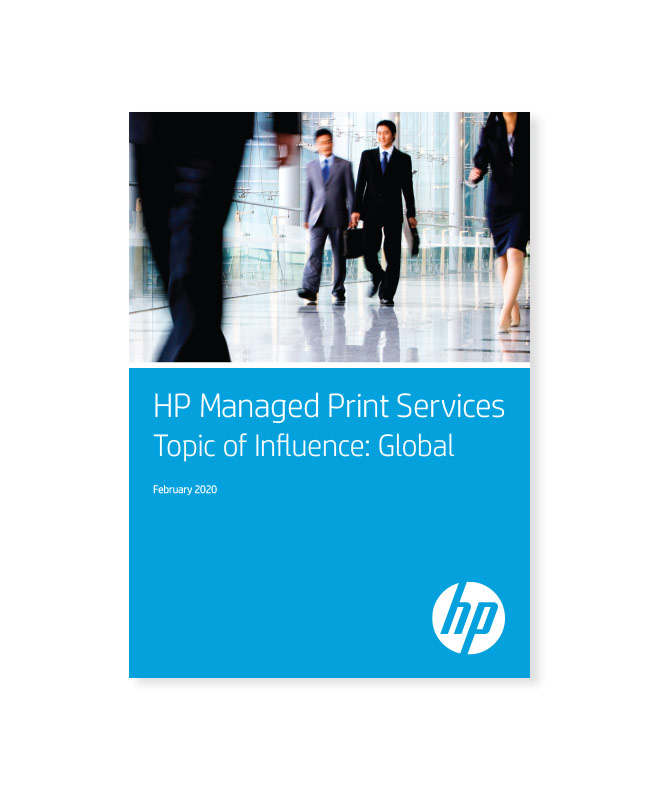 HP Managed Print Services
Topic of Influence: Global
HP works for global organisations that want to map out and improve their print behaviour and fleet. The global approach is very flexible and can be simply adapted to the unique requirements of a certain region.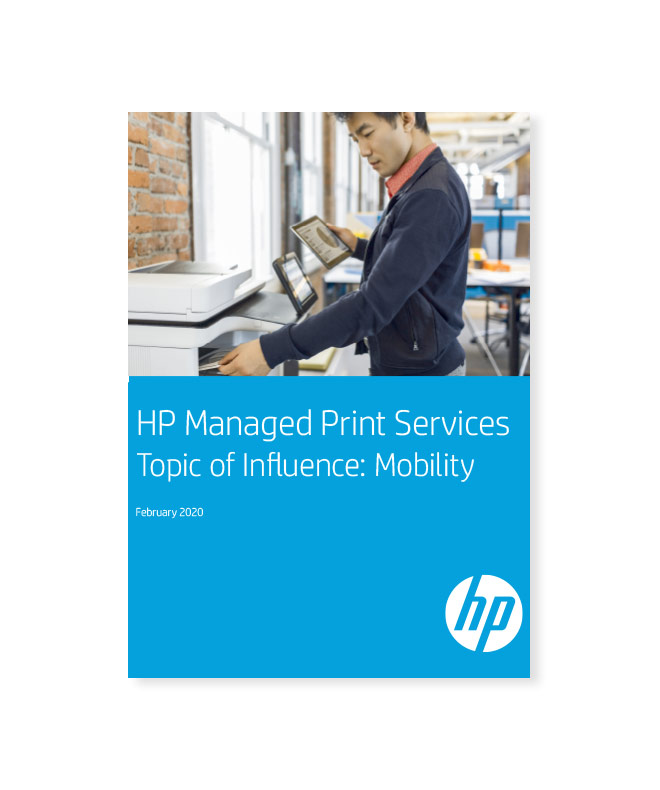 HP Managed Print Services
Topic of Influence: Mobility
Employees are becoming increasingly mobile. They want to be able to work in the most efficient way on the best devices. HP has understood that message and makes sure, for example, that printing is possible from any location and from any device.