You will discover what is needed for the ideal workplace recording the needs of your employees.
The individuals of your organization
The individuals of your organization A personal approach has become part and parcel of (business) life. How about a notebook tailored to the user instead of a one-size-fits-all? Individual devices tailored to every profile; taking into account the user's specific responsibilities, tasks, way of working and personality. HP helps you to outline a number of possible profiles.
The best devices in the world run Windows 10 Pro.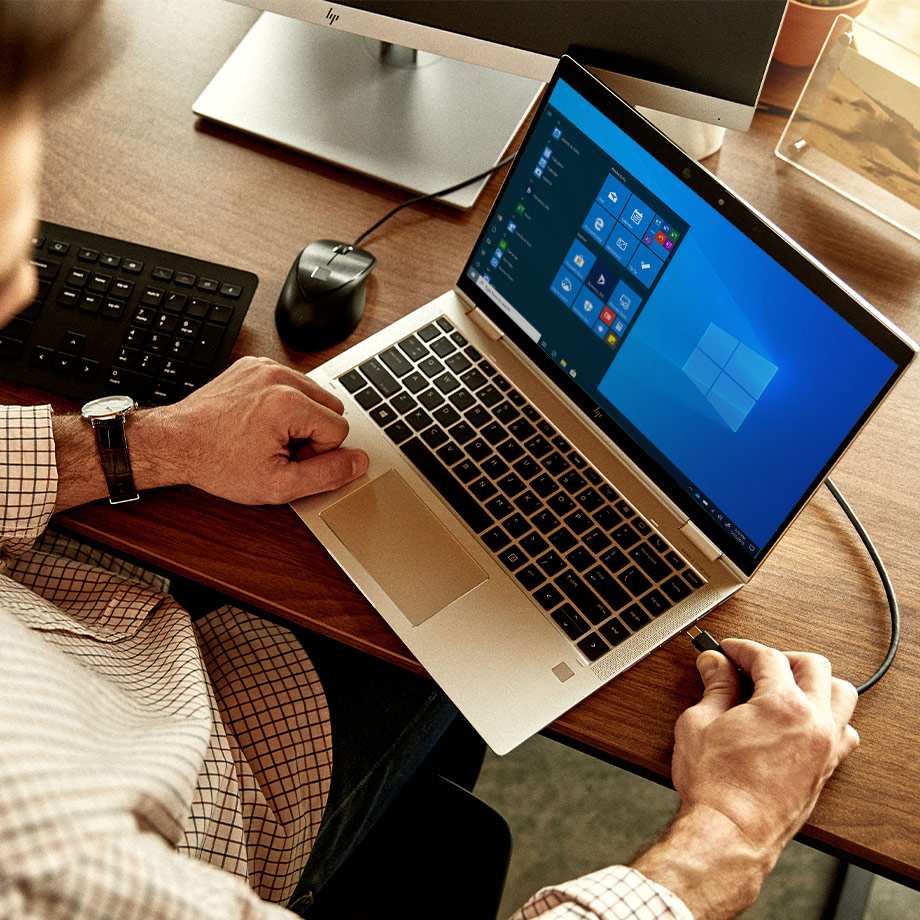 Core Performer
HP EliteBook x360
Ideal for people who find elegance and mobility important. Great design with convertible notebook and Intel® Core™ i7 processor.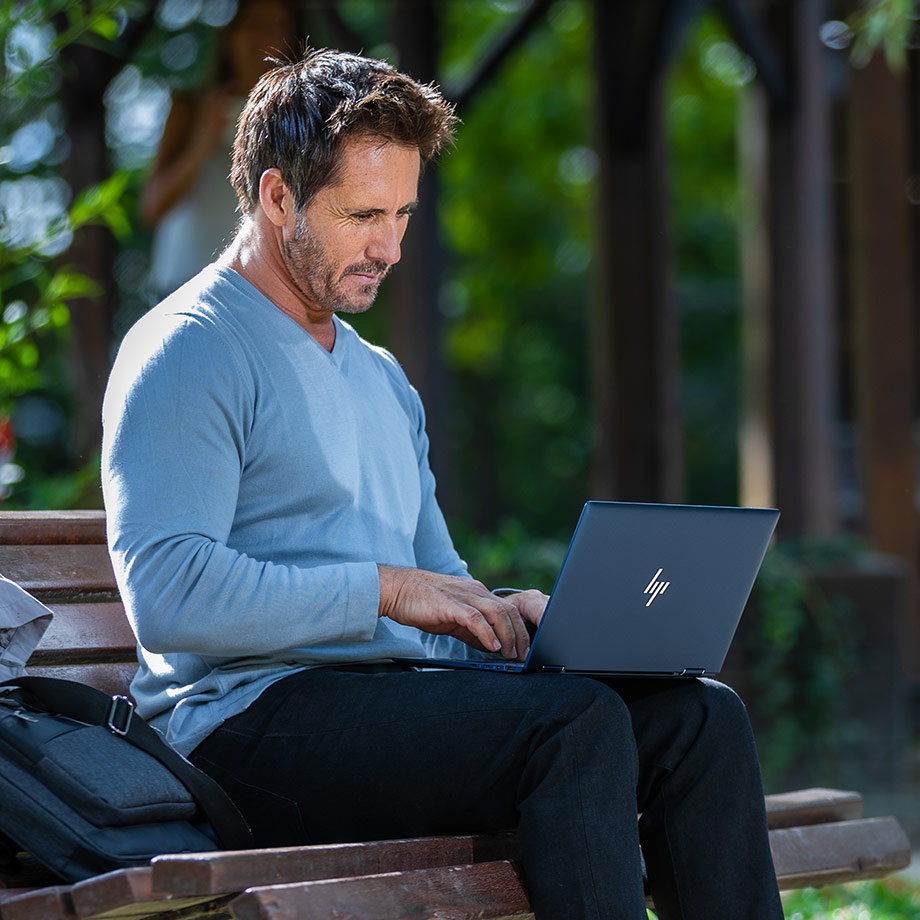 Mobile Performer
HP Dragonfly
Ideaal voor wie vaak on the road is. De ongelooflijk lichte HP Elite Dragonfly met Intel® Core™ vPro® processor is een prachtig ontworpen x360 convertible notebook met touchscreen.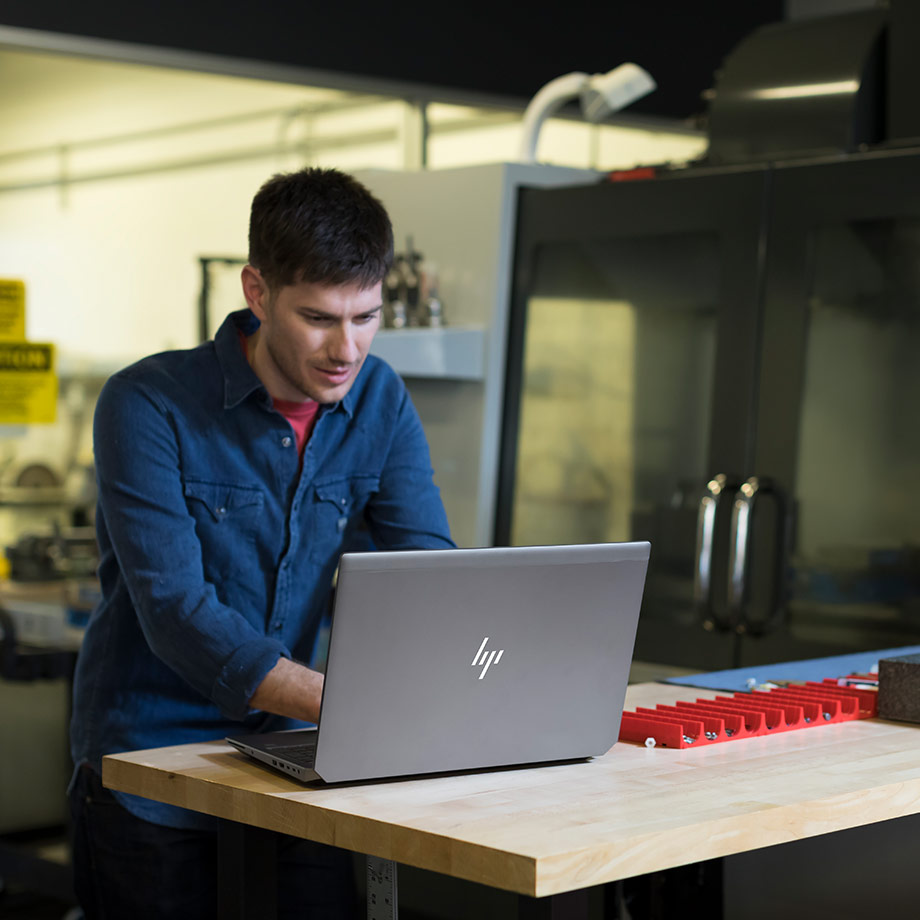 Number Cruncher
HP ZBook
Ideal for architects and graphic designers to process large files without loss of performance. The HP ZBook with Intel® Core™ i7 processor means you are connected everywhere.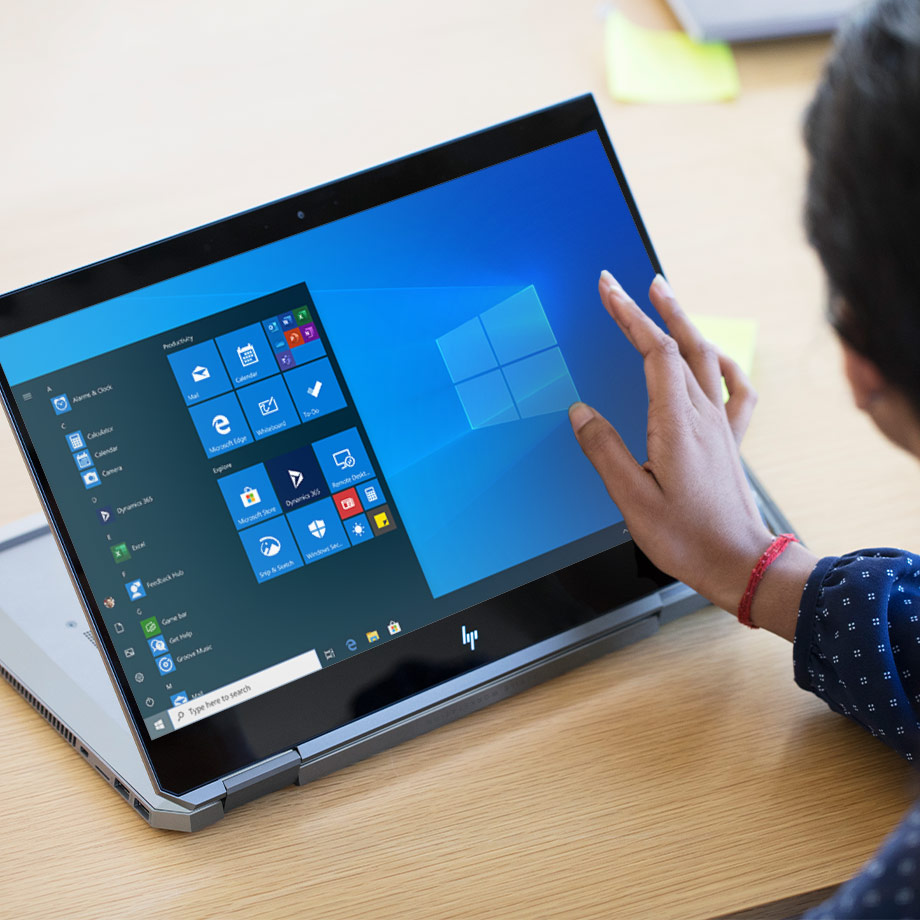 Creative
HP ZBook Studio x360
Ideal for creative brains who need a powerful device to quickly and efficiently work with several apps at the same time.
Location-independent work is not limited to working from home, but from anywhere you want. Co-working spaces such as Corda Campus in Hasselt take advantage of this by offering spaces where you can retreat to work or meet. And with the right technology (light and powerful notebook, portable second screen, compact mouse) you can work wherever you want.
CityCubes, an independent marketing bureau specialised in pop-up marketing and brand activation, benefited greatly from a well-thought out IT ecosystem. Before, not a single device in the office was the same, the same software was purchased twice and no thought was given in advance to the type of device best suited to the employee's position.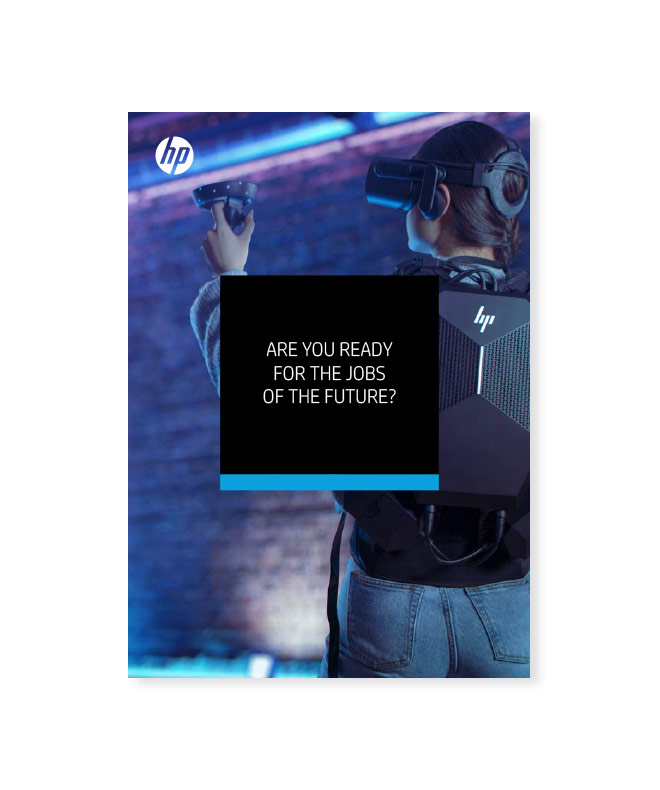 Are you ready for the jobs of the future?
In the future automation and new technologies will only become more important on the shop floor. Employees need to be prepared to work next to and with these technologies.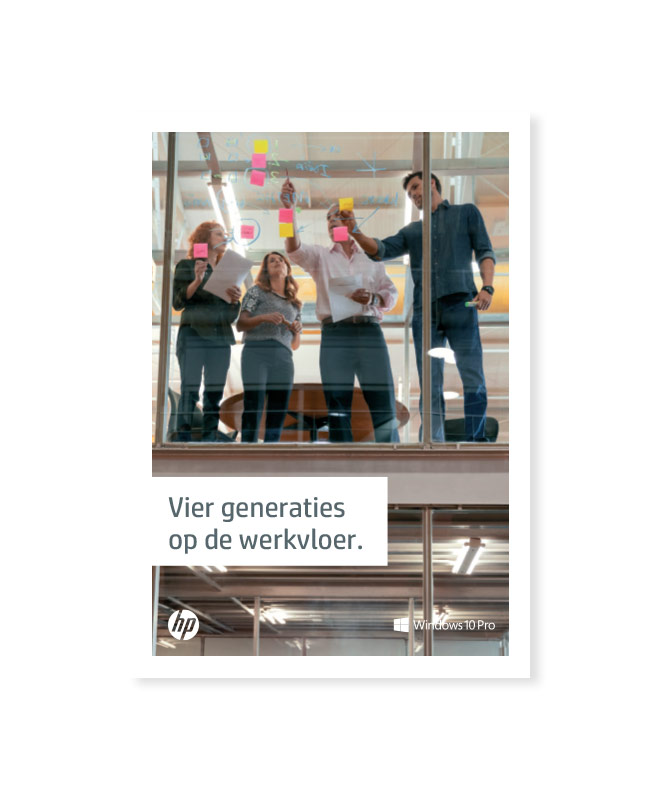 4 generations on the shop floor
The professionally active population is getting older. And the youngest generation – with other ideas- is entering the work floor. Companies that manage to bring everyone's strengths to the surface will prove to be the most productive and competitive.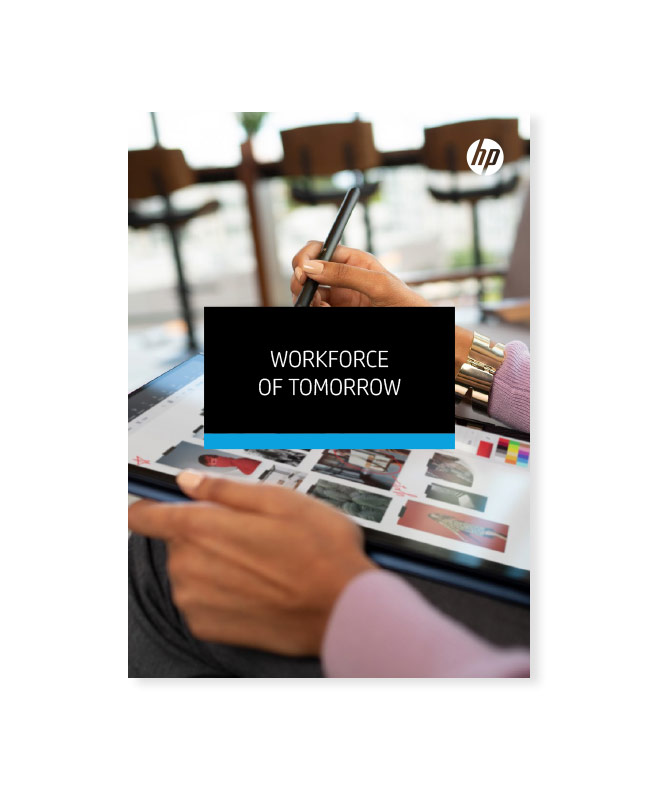 Workforce of tomorrow
For Gen Z members, technology is simply part of life. They grew up with it, it is intertwined in every aspect of their lives. This reality carries on in the workplace: they expect nothing less than a work-life blend supported by the right technology.
Made for success
Let nothing stand in your way
Do you like to start your working day at the flexdesk going through your new e-mails using the practical touchscreen? Do you have a one-to-one in the meeting room afterwards followed by an open-air brainstorming session? Will you then write down the results of this session while listening to your favourite song on the crystal-clear audio? You can do all this with this convertible notebook with ultra-clear display that won't give bystanders a glimpse into your great ideas thanks to its integrated security and privacy features.
HP EliteBook x360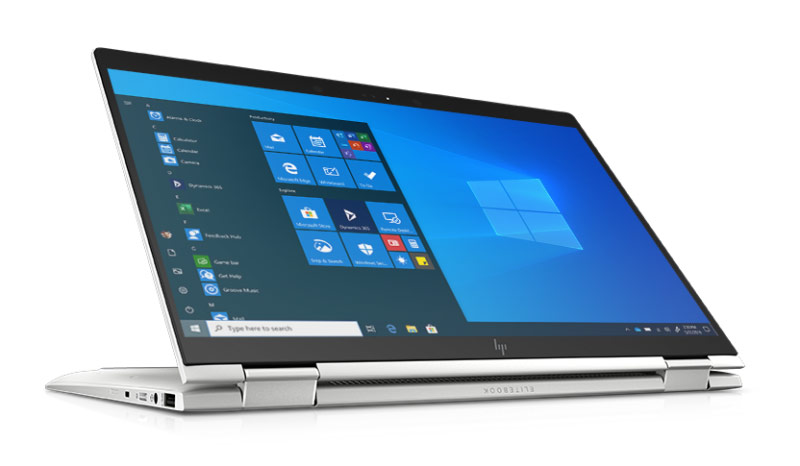 Intel® Core™ i7 processor
Windows 10 Pro
Sustainable energy source
Convertible notebook
Geef meekijkers geen kans
Audio van Bang & Olufsen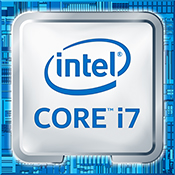 Ook benieuwd naar dit schitterend en elegant stukje design? Klik, kijk en ervaar!
Lighter than air
Easy on the go
Faster than the speed of light, we've all heard of that. But did you also know a notebook can feel as if it weighs lighter than air? The HP Dragonfly is your ideal travel companion. Regardless of whether this is to a flexible work location to spend an afternoon of focus time or you take this beautifully designed piece of magnesium to a customer to go over a presentation on the clear touchscreen together. Make an impression on everything and everyone and show off the diamond-cut accents and iconic colour of this device.
HP Dragonfly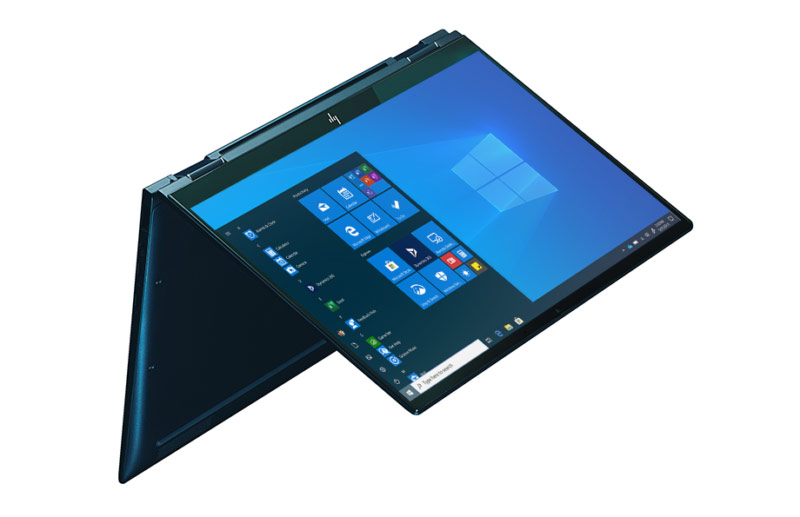 Intel® Core™ i7 vPro™ processor
Windows 10 Pro
Handy for on the road
Very light convertible
Bang & Olufsen Audio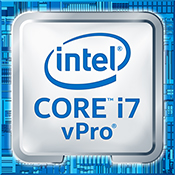 Ook benieuwd naar deze ultralichte convertible? Neem een kijkje en laat je verrassen door dit lichtgewicht! A real powerhouse
Extraordinary performance
Looking for a robust high-speed top performance device without any loss of performance? The HP ZBook, a powerful, intelligently built workstation is what you need; designed for demanding users such as graphic designers and architects. Its great and innovative design also provides a stylish and extremely professional look. Work anywhere with this powerful notebook and boost your great ideas!
HP ZBook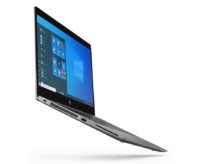 Intel® Core™ i9 processor
Windows 10 Pro
Longer battery life
Powerful device
Video processing in no time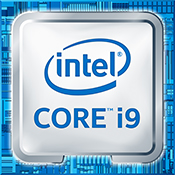 Ook benieuwd naar deze ultralichte convertible? Neem een kijkje en laat je verrassen door dit lichtgewicht! Look at your work from every angle
Professional and versatile performance
A creative is a versatile multitasker who needs a powerful, all-round device that is able to keep up. The HP ZBook Studio x360 supports you effortlessly from beginning to end. Sketch your idea easily in the tablet position of this notebook, re-examine your design thanks to the 360-degree hinge or do you prefer to work at your desk with the device in the traditional laptop position? This is all possible with this extremely versatile device. Whatever you want, the HP ZBook Studio x360 delivers!
HP ZBook Studio x360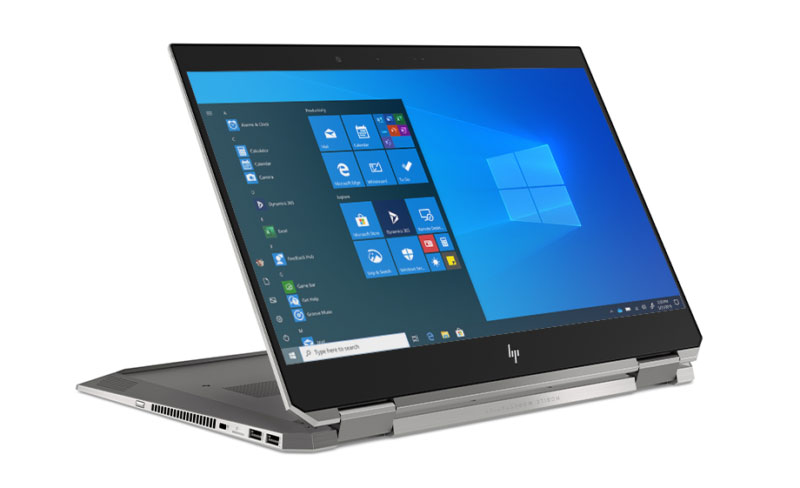 Intel® Xeon® processor
Windows 10 Pro
NVIDIA® Quadro® 3D Graphics
Professional performance in 360 degrees
Battery with long lifetime
Powerful device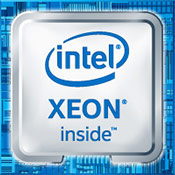 Wil je dit uiterst veelzijdige device ook van alle kanten bewonderen? Aarzel niet en neem vlug een kijkje!