Bijna 75% van de bedrijven verwacht een sterke toename van cloud print management tegen 2025.
Veilig printen, altijd en overal
Vergeet de eenzame printer die enkel gebruikt kan worden door kantoormedewerkers. Vergeet ook het langdradige proces van afdrukken, ophalen, scannen, doorsturen. Dynamisch als hedendaagse werknemers zijn, wisselen ze meermaals per dag van device en zelfs van locatie. Flexibel als ze zijn, moet het op eender welke plaats en op eender welk moment mogelijk zijn om veilig prints te maken. Productief als ze zijn, moet dat op een snelle en efficiënte manier. Maak kennis met HP Roam en HP Workpath App.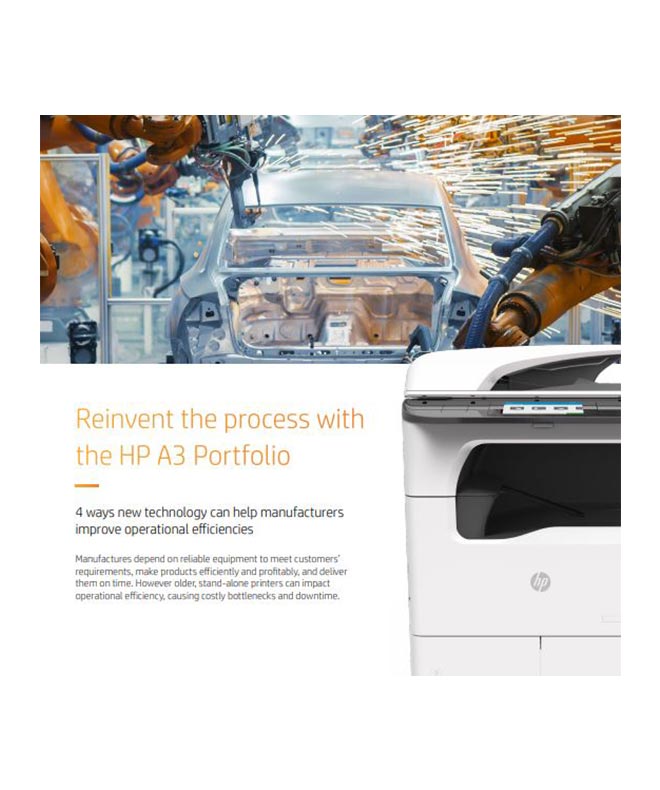 Reinvent the process with the HP A3 Portfolio
Fabrikanten hebben betrouwbare apparatuur nodig om producten te maken en op tijd af te kunnen leveren. Verouderde standalone-printers belemmeren dit proces echter vaak. HP ontwikkelde speciaal voor fabrikanten de A3 portfolio van multifunctionele printers. Deze printers presteren uitmuntend op het gebied van veiligheid, productiviteit en kleur. En dat tegen een scherpe prijs.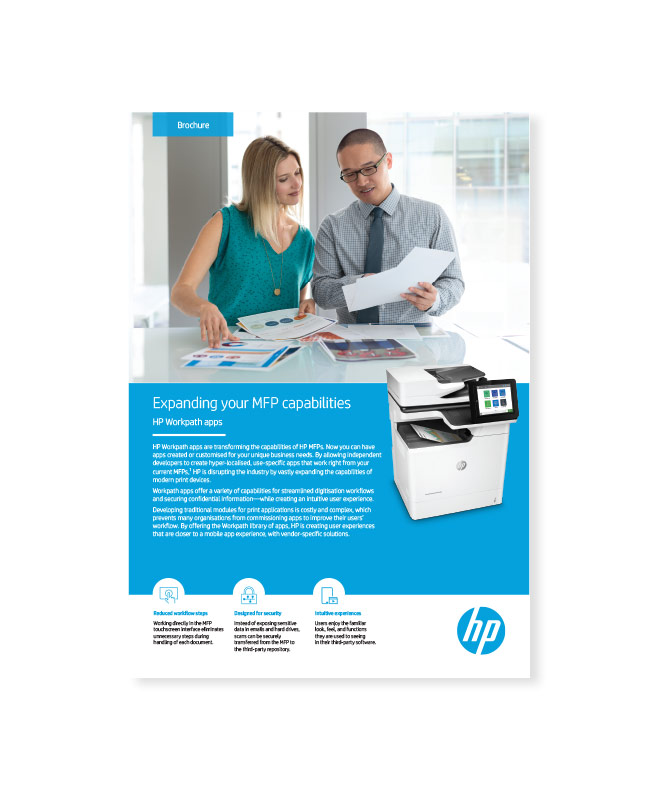 Vergeet een lang stappenplan en ga voor vereenvoudiging met de apps voor MFP. Deze apps kunnen zelfs speciaal ontwikkeld worden voor jouw specifieke business needs. Via touch en swipe kies je in een oogwenk de volgende stap. Zo kun je meer tijd besteden aan wat echt belangrijk is.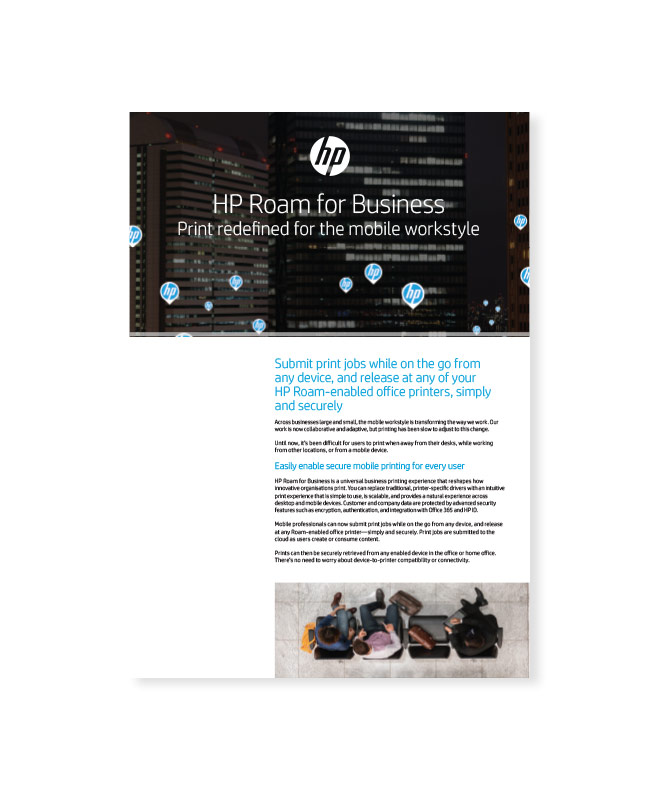 Met HP Roam kun je altijd en op eender welke printer veilig afdrukken. Of je nu werkt op jouw smartphone, tablet of notebook. Of je nu op kantoor, thuis of een publieke plaats print. Geef jouw printopdracht veilig door en pik jouw afdruk makkelijk op.