In 2019 heeft 59% van de bedrijven minstens 1 dataverlies gehad dat terug te brengen is op het printernetwerk.
The safest printers in the world
Danger is around the corner and can strike everywhere. Also think of security problems in your print and scan environment. HP offers secure business solutions here too to deal with these risks.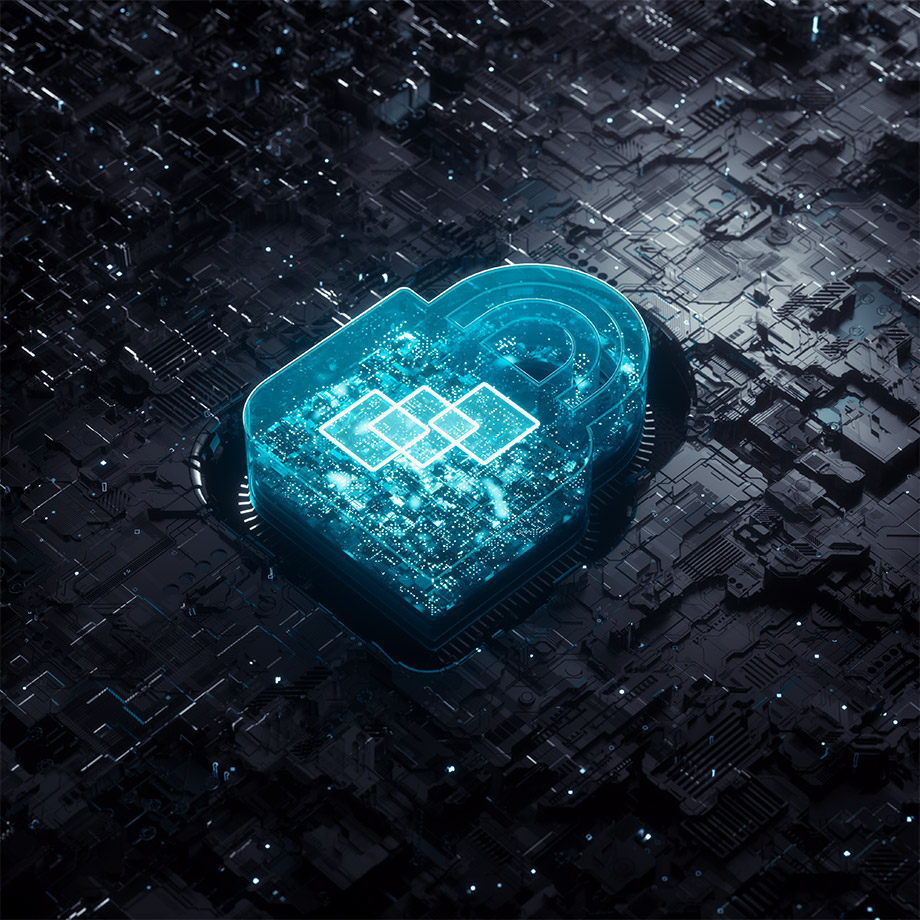 Protect your data from beginning to end
The HP Enterprise printers and scanners are able to detect and remedy malware. 1 They have the only upgradeable firmware in the sector which means new security features can be added over time. 2 In addition, the HP software solutions ensure that only verified users and devices are able to access your print network. Highly Protected, or not?
Bug Bounty program
HP partners with researchers and "white hat" hackers to proactively seek out and neutralize security vulnerabilities.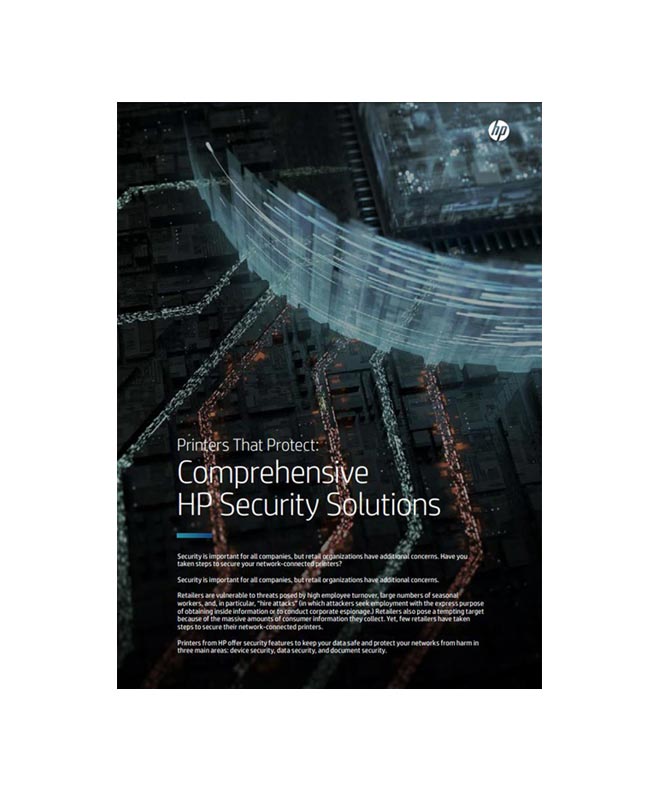 Printers that protect: comprehensive HP Security Solutions
Safety is important for every company. However, the retail sector is particularly vulnerable to threats and is also a very attractive target for cybercriminals. It is therefore high time to secure network printers with HP. These printers have security features and protect data as well as the network in 3 areas: hardware security, data security and document security.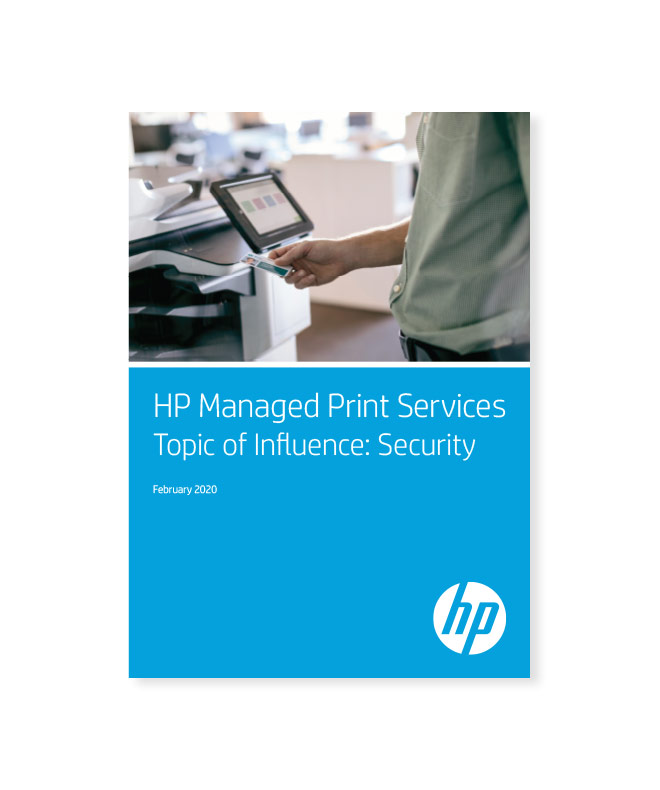 HP Managed Print Services
Topic of Influence: Security
Cybersecurity has become one of the most urgent and complicated issues to which companies are exposed to date. Servers, the network and PCs can be protected in various ways, but how about protecting your print and scan environment?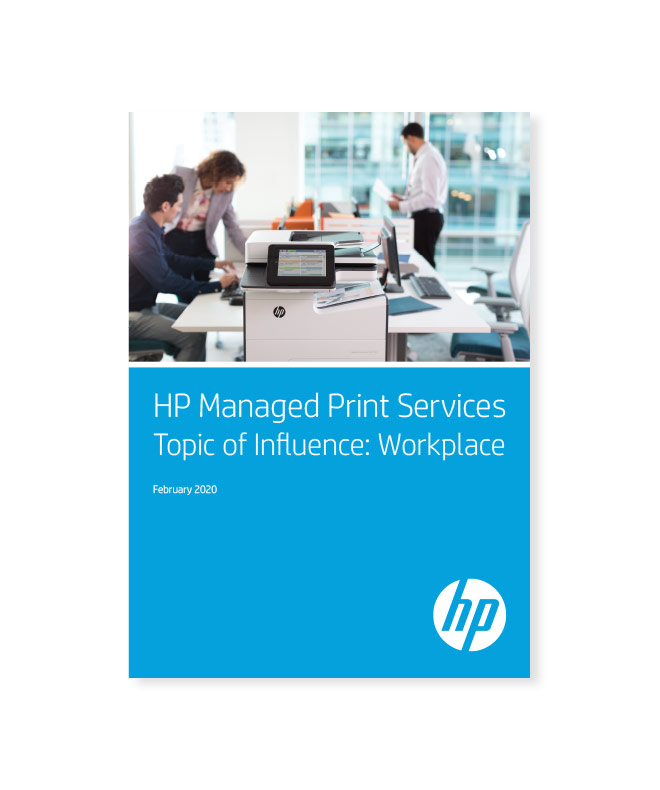 HP Managed Print Services
Topic of Influence: Workplace
Organisations want to cut costs nowadays. One of the things at the top of the savings list is the print environment. HP's Managed Print Services helps you to map this and looks further. Offices have also changed as well as the number of devices we work with.