Prepare for a Safe Return to the Office
Learn how IT can enable the safe use of shared printing technology.
Touch-free has become the norm, even outside the workplace. That means as employees return to the office, they'll expect to see safe, touch-free workflows that support social distancing and help protect everyone's health. Check out the resources below to learn how you can make strong back-to-office plans that follow best practices and set your workplace up for success. These tools will help you:
• Get tips for balancing productivity and social distancing in the new office
• Learn about touch-free workflows to make printing safe
• Explore secure, mobile printing solutions that are easy to use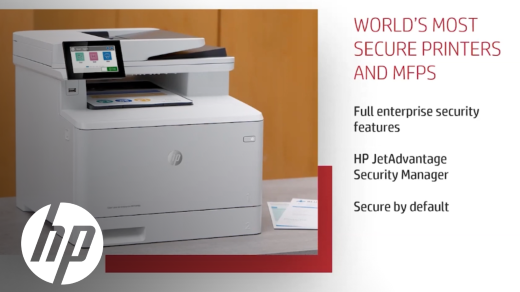 Fierce Without Footprint: An inside look at HP's smallest Enterprise printer – the HP LaserJet Enterprise 400 Series
Hybrid work is the new normal for many organizations, and the shift to working remotely has transformed how your workforce is being managed. With the need to print from hybrid work environments evolving, managing your print fleet and ensuring all endpoints stay secure is more important than ever.
WATCH THE WEBINAR