Secure Your Workforce, Everywhere Work Happens
Protect employees, their printers, and your organization's data.
Cybersecurity attacks increased 600%1 in early 2020. Protecting your remote teams from these attacks and ensuring they have the same high levels of security they would have in the office can be a challenge. The resources below offer insights about selecting secure printers, keeping security tools up to date, and delivering employee education so everyone takes security as seriously as you do. You'll learn:
• How to develop strong cybersecurity strategies that protect endpoints
• Ways to adjust your security infrastructure for the distributed workforce
• Tips for securing printers, an often overlooked group of endpoints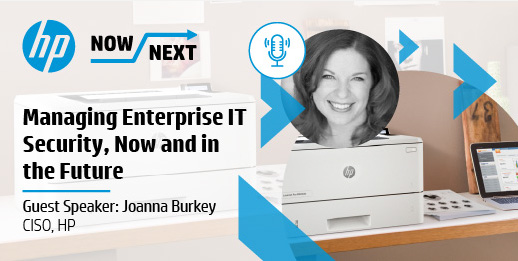 Top Strategies for Managing Enterprise IT Security
Learn about how IT can secure remote work, the ways strategic cybersecurity initiatives have changed, and how security tools can keep devices and data safe (30-minute episode).
LISTEN TO THE PODCAST
1 CISOMAG, "How Coronavirus is impacting cyberspace," March 2020.