Helping IT Professionals
Adapt to the New Normal
Contact a Security Expert
HP RECOMMENDS WINDOWS 10 PRO FOR BUSINESS

Helping IT Enable
Secure Remote Work
Contact a Security Expert
HP RECOMMENDS WINDOWS 10 PRO FOR BUSINESS

Helping Government Agencies
Adapt to the New Normal
Government
Government agencies at the local, state, and federal levels have had to quickly adapt to remote work, while in many cases handling increased demand for their services. This has left many agencies and departments hurrying to keep up. HP has developed resources specifically for IT professionals throughout the government to help enable remote work, modernize IT, increase citizen engagement, and handle mission-critical workloads.
FCW CDM Summit - Access Management Best Practices
The Continuous Diagnostic & Mitigation program has matured and broadened its offerings significantly. Learn from program executives and agency users what the new capabilities are and how agencies are deploying them. Watch now.
Moving at the Speed of Data: The science of better decision-making
As states and localities face ongoing disruptions from the pandemic and the economic downturn, they're being tested like never before. One critical way to help handle these new challenges is by employing better data science. Watch now.
How has ransomware evolved within government agencies?
How has ransomware evolved, and how can government IT prepare for these growing threats? Watch this video to hear insights from two industry experts. Watch now.
What We Know Now: Teleworking Securely During COVID-19
Why a zero trust approach to securing your agency's enterprise endpoints has never been more difficult – or more important. Watch now.
Closing the Endpoint Security Gap: The Crucial Role of Printers in Securing Your Environment
Printers are a crucial part of the conversation around endpoint security – learn how HP can be part of the solution for securing managed print. Watch now.
Best Practices for Helping You Adapt to the New Normal
Learn about HP's successful adaptation to the new normal and how government employees can effectively and securely work from home. Watch now.
A Better Way to Repel Cyber Attacks
Learn more about federal cybersecurity challenges & solutions and how to ensure the integrity of enterprise infrastructures. Watch now.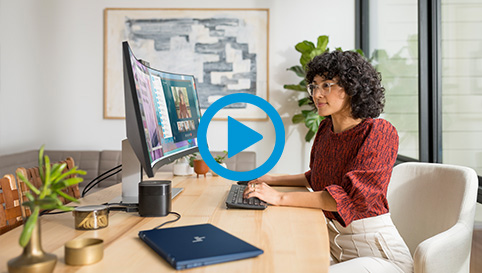 Securing Endpoints in a Work-From-Home World
In the blink of an eye, thousands of public sector workers have become work-from-home employees. Learn how to secure your enterprise endpoints while enhancing cyber visibility in the months ahead. Watch the video.
What is the current state of security within government agencies?
IT has changed rapidly in 2020. Has security kept up? In this video, you'll hear from experts about the state of security in government agencies and what you can expect in the future. Watch now.
FCW Modernization Summit - Executive Insights: Next Generation Security
Security has undergone a whole new series of changes at a very high speed in the last six months. Learn about the type of adjustments the experts are seeing. Watch now.
CONTACT A GOVERNMENT SPECIALIST