Helping Businesses
Enable Hybrid Work
Contact a sales rep
HP RECOMMENDS WINDOWS 10 PRO FOR BUSINESS

Helping Government Agencies
Manage Security, Digital Transformation
and Mission-Critical Workloads
CONTACT
Hybrid Workplace
In a hybrid workplace, improving employee experiences with technology, reconfiguring workspaces, and addressing security risks so workers can collaborate with each other better than ever before is key. Check out these resources designed to help you adapt to the hybrid workplace and find the solutions you need to help your workforce do their best work wherever they are working --whether that be at home, around the office, or on the go.
Workspace Design Workshop: Workspaces That Enable Productivity With Vern Yip
For practical tips on designing stylish workspaces that make it easy for people to deliver their best – don't miss our exclusive comfort computing workshop with celebrity designer Vern Yip and TV personality Nicole Curtis. Watch now.
Blue is the New Green: The Role Tech Plays in a Sustainable Future
Today, companies know they need to focus on purpose as well as profit - to have a positive impact in the lives of people we work with, the communities we're part of, and the planet we all share. Learn how the technology that you choose has a big part to play in that story. Watch now.
Exploring the Evolution of the Workplace
As the workplace evolves, IT continues to play a critical role, enabling various workstyles while addressing new challenges and demands. Watch HP leaders, Dan Salzman and Ron Guerrier, along with Phil Kirschner on for a look into workplace trends and how IT is shaping the future. Watch now. Watch now.
Sustainable Impact: Leveraging sustainability trends and IT Innovation to reduce risks and strengthen your business
This webinar features HP's Clara Carrière, & Stephanie Balaourous, VP, Group Director at Forrester. They discuss advice to help organizations develop strategies and actions to help mitigate the risks of climate change. Watch now.
Facilitate Productivity With A
Human-Centric Approach To Technology
This webinar features HP's Ivette Dunaway, and Andrew Hewitt, Analyst at Forrester. They take deep-dive into the latest technology trends impacting how companies think about enabling their workforce with a human-centric approach. Watch now.
Evolve Your Technology Organization Through Information, Integration, and Inspiration
This webinar features HP's CIO, Ron Guerrier, and Andrew Hewitt, an Analyst at Forrester. They discuss how technology leaders can lead their organization into the future of work. Watch now.
The Future of Work is Already Here
This webinar features two experts in the future of work: Andrew Hewitt (Forrester) and Loretta Li-Sevilla (HP). They share the four shocks impacting the future of work, where we are now, and the future of work in the new normal. Watch now.
What is the New Normal for Collaboration and Conferencing?
What is the new normal for collaboration and video conferencing? Hear best practices for the era of remote work in this 15-minute video. Watch now.
How HP is Adapting to the New Normal
This webinar features HP leaders who share how they have addressed three key areas: keeping employees engaged, enabling our remote workforce, and accelerating digital transformation. Watch now.
What Does the Future of Work Look Like?
How can IT best provide the necessary technical support, security, and devices to enable the future of work? Watch as HP experts discuss IT's new normal. Watch now.
New Norm: The Surge of Collaboration Between In-office & Remote Workers
Our HP experts in collaboration address managing mixed workplace environments, cultural acceptance for remote work business continuity, and enabling collaboration spaces in the office. Watch now.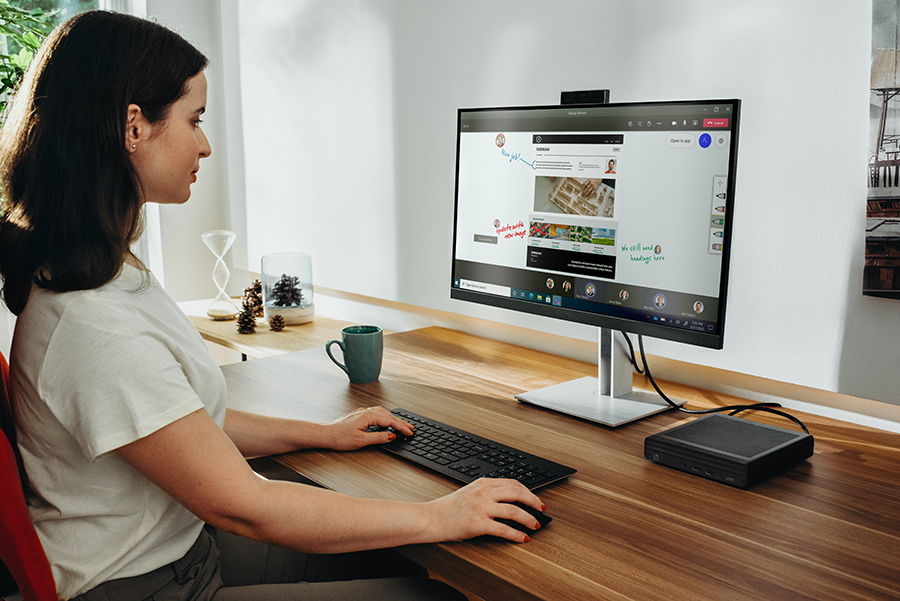 Rebuilding the corporate IT strategy
Learn how CIOs and ITDMs approach the task of IT strategic planning, to formulate creative responses to new challenges and opportunities, at a time when many of the old plans and certainties have been swept away. Read now.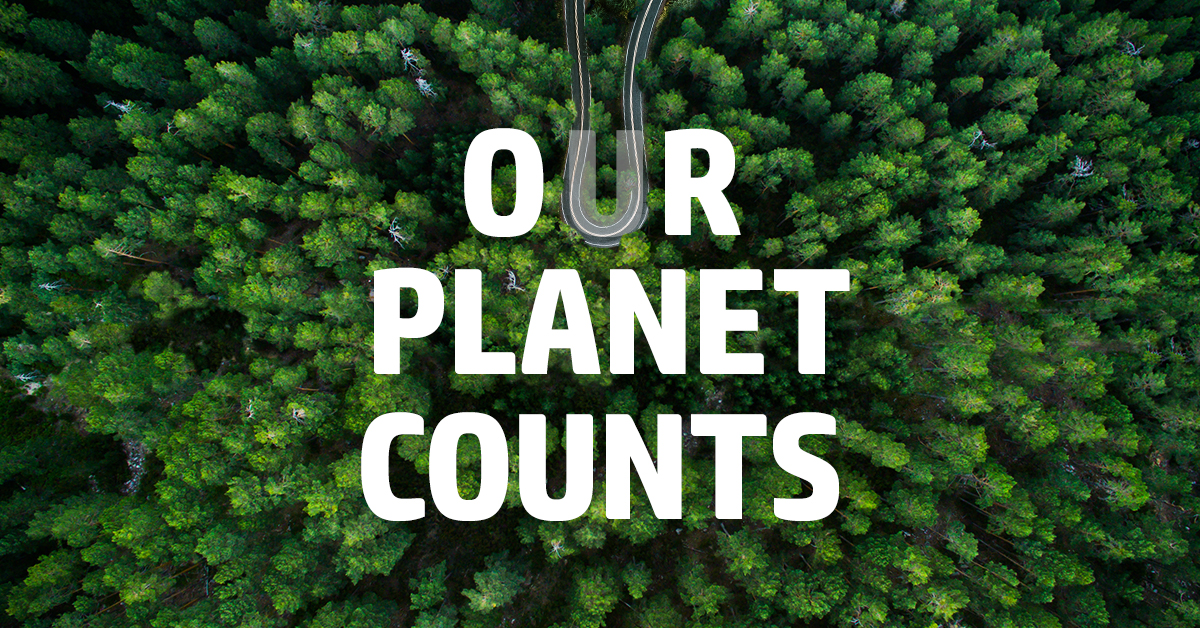 Driving Sustainable Transformation
IT leaders have an opportunity to lead the sustainability agenda while innovating for a fast-changing workforce. Read more.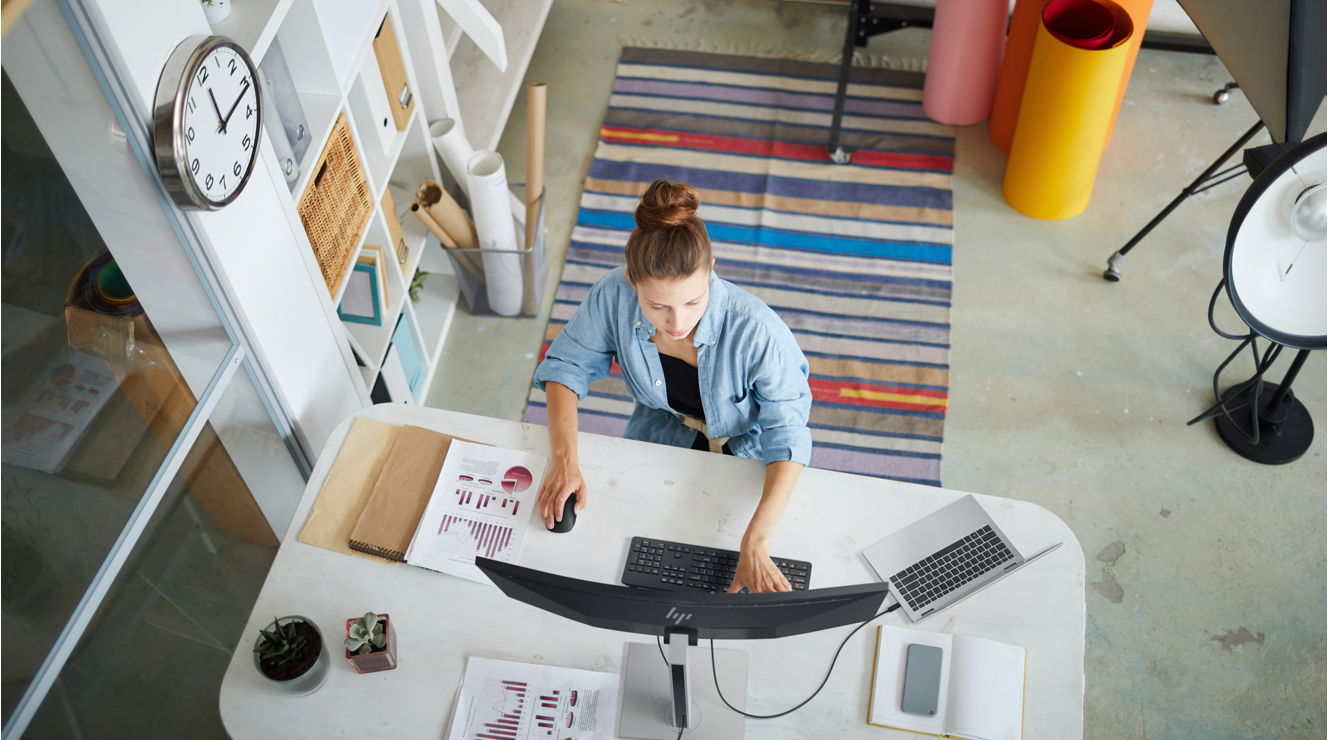 Set employees up for success, wherever work happens
Learn about workspace set-up ideas for a range of scenarios to help employees stay connected and productive in every situation. Read now.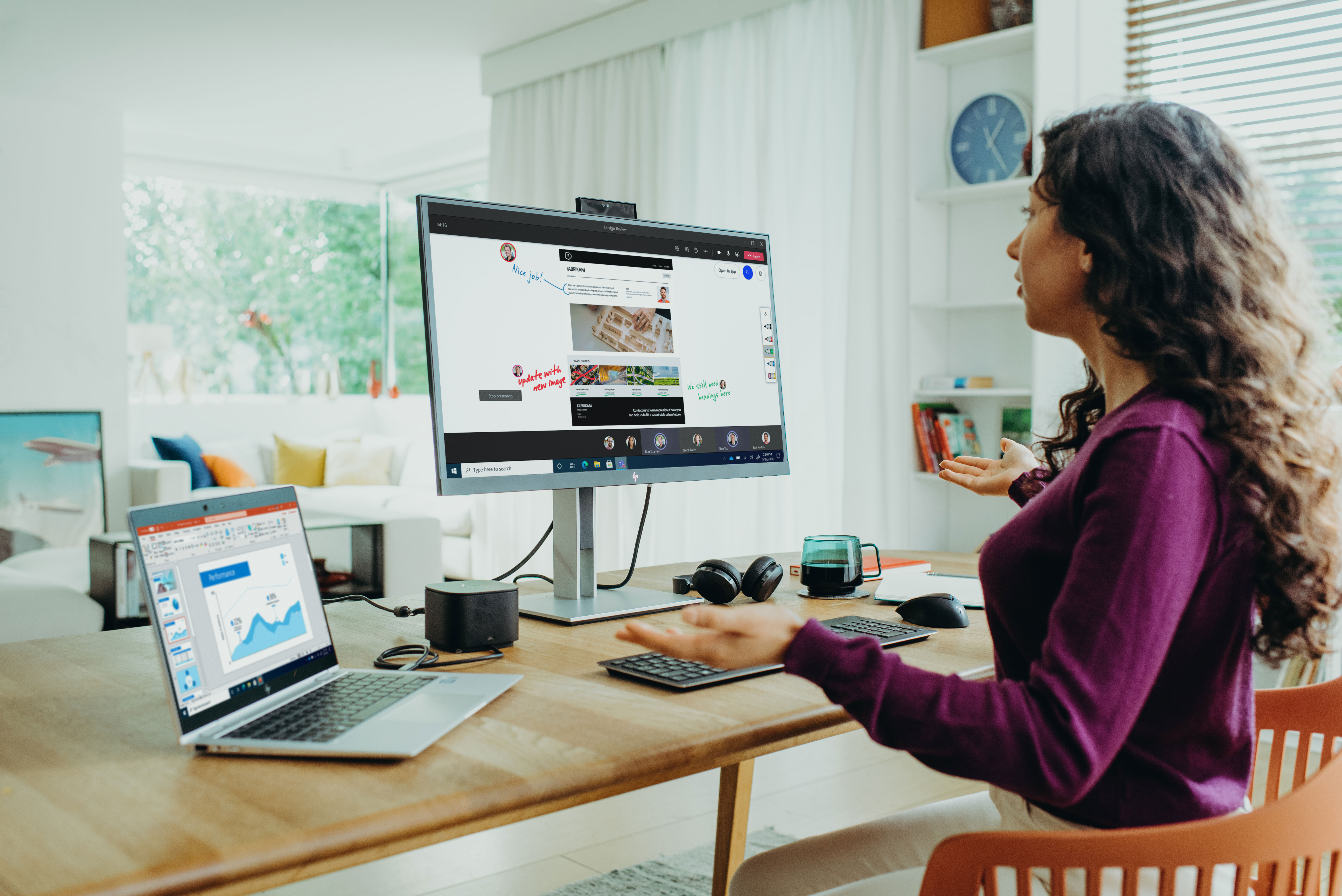 Key factors that drive wellbeing for WFH employees
Explore how recent workplace shifts have put pressure on people's minds and bodies–and how IT plays a big role in helping people adapt. Read now.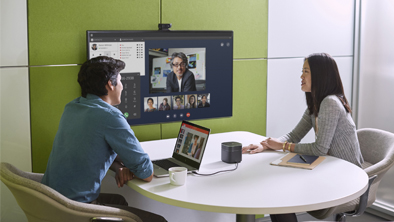 Collaborating in the New Normal: The surge of connecting rooms and people
While companies scrambled to adapt to remote work as a new norm for their workforce with the onset of the pandemic, another level of collaboration transformation will be required when offices re-open. Learn tips on how to prepare for the surge of connecting workspaces with remote workers. Read more.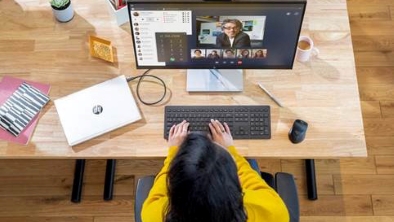 The remote work wake-up call: What we all need now
Working from home is new for the majority of employees, and many don't have a dedicated workspace. Learn how to set employees up for success with the right tools, secure access to company data, and schedule flexibility. Read more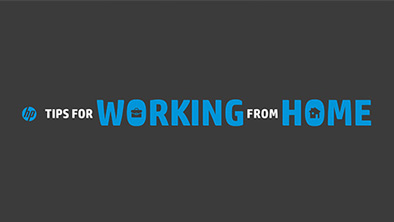 HP Tips for Working From Home
Learn how to set up a remote work environment that supports physical health, maximizes productivity, secures company data, and allows employees to maintain personal connections in this infographic. Read more.
Explore HP business products & solutions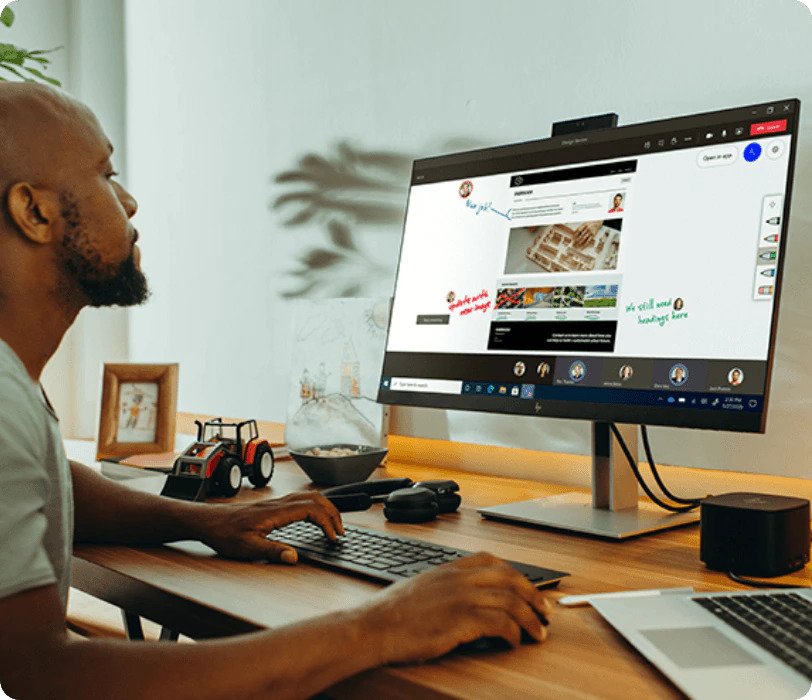 Hybrid workplace solutions
Equip employees to feel comfortable, connected and supported – wherever work happens.
Learn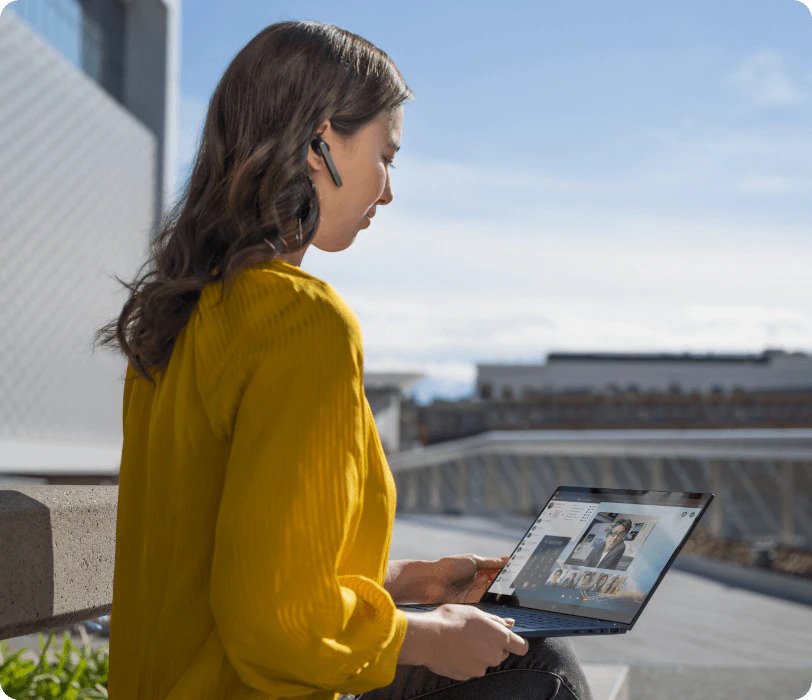 HP Elite Family
HP's most secure PCs with exquisite craftsmanship and impressive performance power your work day.
Learn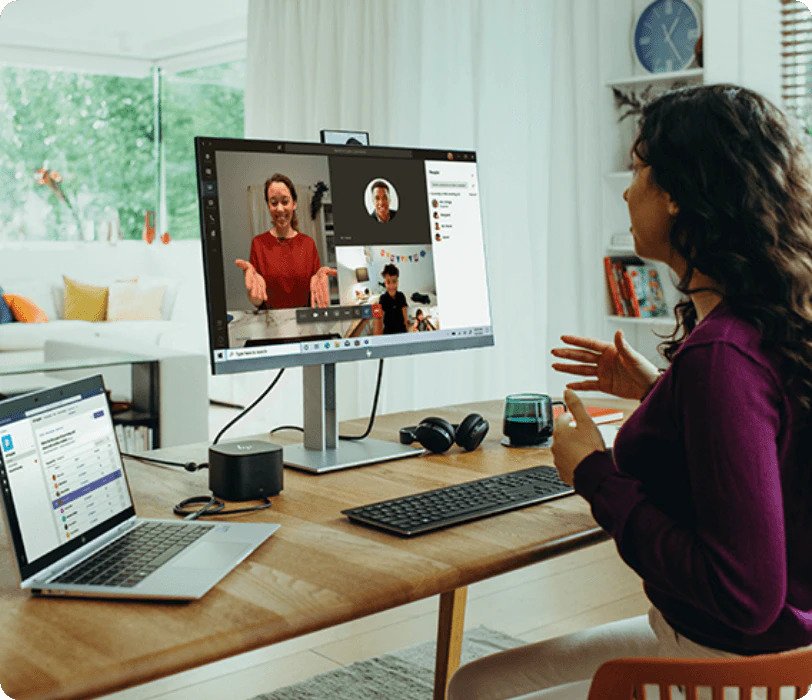 HP Business Monitors & Accessories
Universal solutions that adapt to evolving workspaces.

Learn
Contact a sales rep