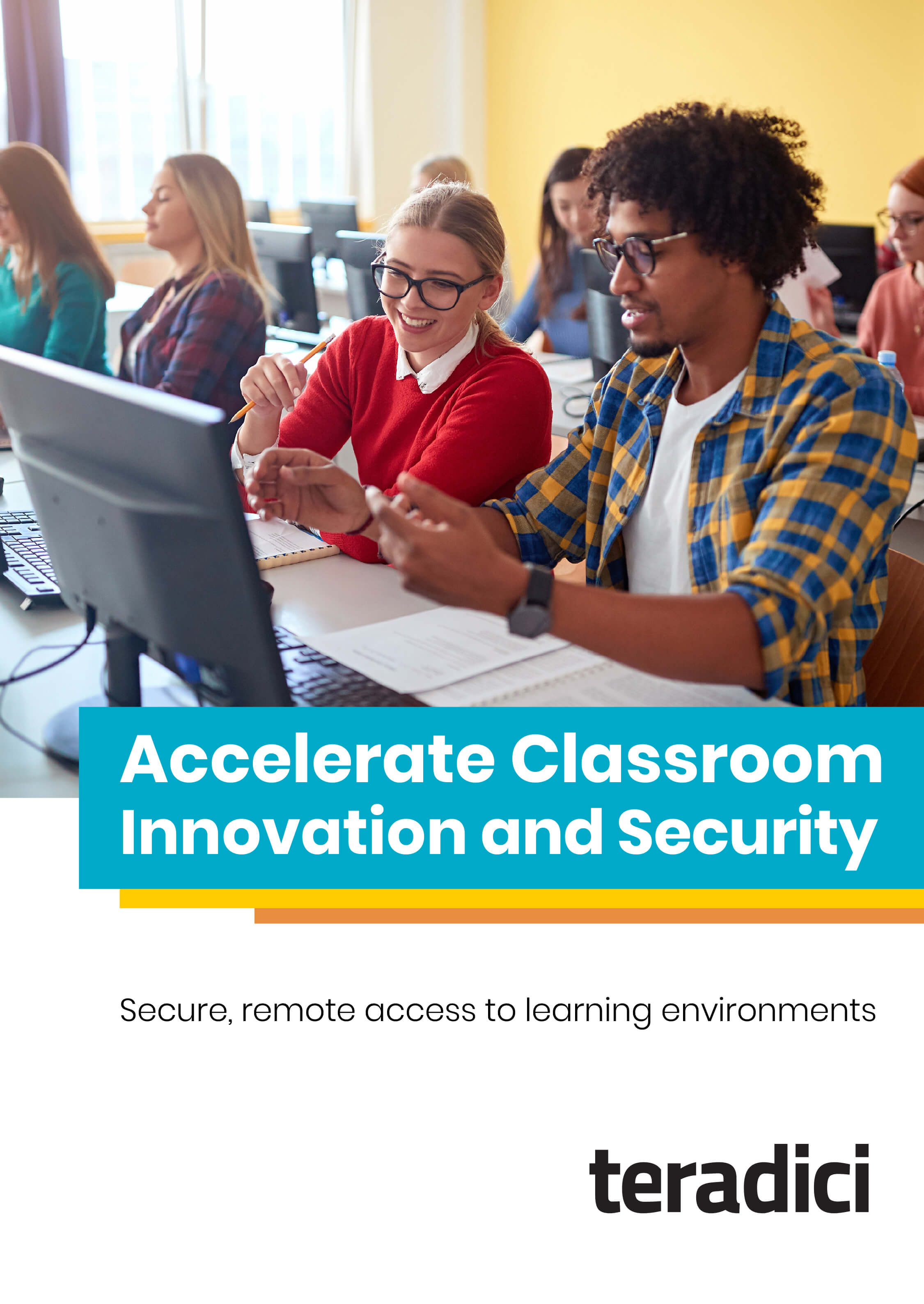 Accelerate Classroom Innovation and Security
| 12-PAGE GUIDE TO BUILDING SECURE, ACCESSIBLE LEARNING ENVIRONMENTS
While the goals for successful training programs focus on the needs of students, additional requirements run in parallel like: security of information, cost efficiencies, and ease of management.
Do these challenges sound familiar?
We've prepared a FREE 12-page guide that will show you how virtualization can easily help you meet these challenges in a variety of training and administrative scenarios.




Accelerate Classroom Innovation and Security

DOWNLOAD THE GUIDE NOW
COMMON TRAINING ENVIRONMENT CHALLENGES

Security
A secure environment is crucial to the integrity of any training program

Costs
Lab constraints and aging hardware can make budgeting a challenge

Management
Managing lab environments for large numbers of students can be difficult and time-consuming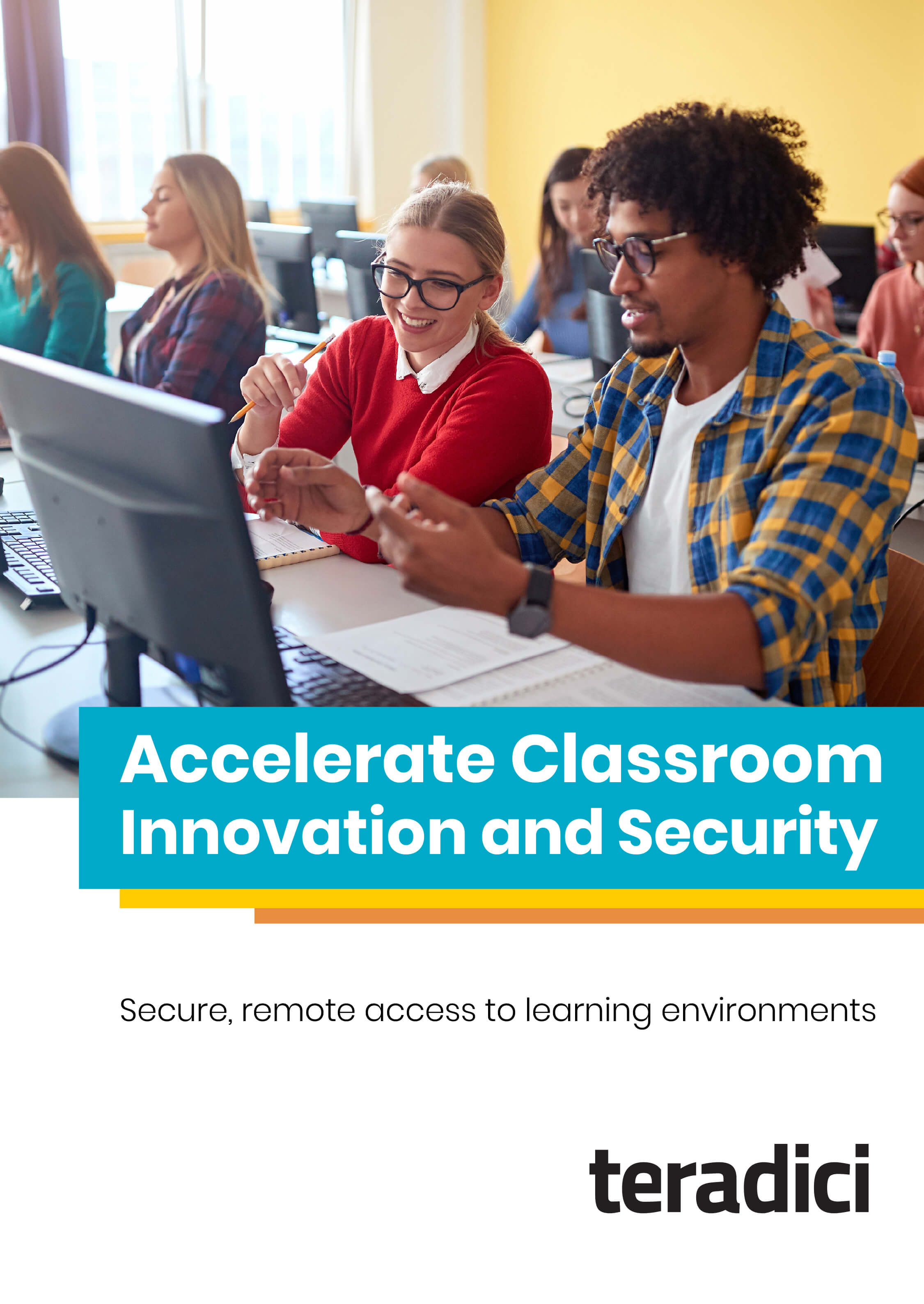 Accelerate Classroom Innovation and Security
| A 12-PAGE INTRO TO VIRTUALIZATION
Whether you intend to virtualize or not, this guide is an essential look at the challenges and opportunities you'll face when designing and delivering effective training environments.
Get the guide and understand:
Trends and initiatives driving change in educational IT

Challenges in building training environments

Typical training environments and the case for virtualization

The top considerations of a virtualization solution
© 2022 HP Teradici