With HP Multi Jet Fusion, Aereco can create jigs and fixtures, prototypes, and final parts
Customer at a glance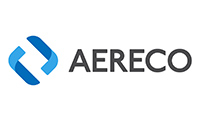 Aereco develops ventilation solutions for residential and office buildings with a key concept: to modulate airflow according to the customer's needs. With this principle applied to specific technologies, Aereco's demand-controlled ventilation systems solve buildings' challenges regarding energy efficiency and indoor air quality.
Aereco teams research, design, and conduct tests with innovative tools and products, and the company has turned to 3D printing to enhance their production processes and develop prototypes more quickly.
Challenge – Jigs and fixtures
As the largest area in Aereco's factory, the assembly line is managed by the Special Machinery team. These engineers ensure the correct functioning of the assembly lines and work to optimize various assembly stations. When a jig, fixture, or tooling on the assembly line would break, Aereco would often find themselves without spare parts and without the ability to quickly produce a replacement part. Engineers needed a technology that would help them rapidly and affordably solve these types of problems in order to keep production running and reduce downtime.
Challenge – Prototyping
Before going to production, Aereco engineers develop prototypes in order to validate designs and test functionality. Creating prototypes was historically very expensive with traditional technologies as it would require engineers to create a mold modification for each design iteration.
Challenge – Final parts
Exhaust units can be built to meet different requirements depending on the type of building in which they are installed (e.g., public use, industrial use, residential, etc.), each of which has different regulations regarding air quality such as humidity range, flow rate, or CO2 levels, among others. Aereco's exhaust unit slider had to be redesigned to meet such regulations, so Aereco engineers used HP Multi Jet Fusion technology to create versatile and agile adaptations of the exhaust unit base model.