BREEZM PRODUCES CUSTOM-DESIGNED EYEWEAR WITH HP MULTI JET FUSION
CUSTOMER AT A GLANCE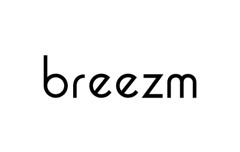 Breezm is a revolutionary eyewear brand that applies fine materials and advanced technologies to their designs to enable customers to access truly well-fitted eyewear. They endeavor to make an eyewear brand that both allows wearers to incorporate their personal identities into their designs and also provides enough comfort to be worn every day. Thanks to collaborations with creative designers from various fields, they can create glasses for both artistic and commercial purposes, thus expanding the possibilities of eyewear.
THE CHALLENGE
Breezm's business concept focuses on changing the eyewear shopping experience for customers by producing highly customized eyewear (both prescription glasses and sunglasses) that fit customers' unique face shapes and with designs and colors that can be personalized, feats that cannot be achieved with traditional manufacturing.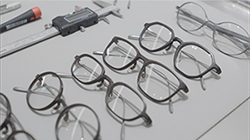 A conventional eyewear manufacturer's average go-to-market time (from design to launch) typically takes 6 months, and a minimum order requirement of between 300 and 500 pairs is required. Re-ordering an existing design would take an average of 3 months, and this entire process was too slow and unsuitable for Breezm's standard of quick time-to-market.
Therefore, Breezm explored new solutions in order to accelerate and optimize production and found such benefits with 3D printing technologies, but they were still looking for a better option to dramatically increase production capacity and speed.
Complete the form to download the full case study to learn more about how Breezm used HP Multi Jet Fusion technology to transform the eyewear creation and purchasing experience by producing highly customized frames.
DOWNLOAD NOW

Fill out the details here and receive a copy of the case study.