Chabloz Orthopédie leverages HP 3D Printing to improve treatment of cranial deformities


Customer at a glance

Chabloz Orthopédie specializes in custom-made prosthetics, orthotics, and large orthopedic devices such as lower and upper limb prostheses for daily life or sports; myoelectric prostheses; helmets for babies with plagiocephaly (flat-head syndrome); and other such devices.
Chabloz works closely with rehabilitation specialists in regions throughout France to develop the best functional orthopedic solutions for patients and their families. Owned by German prosthetics company Ottobock, Chabloz is able to expand its product reach to more French locations as well as other locations around the world.
The challenge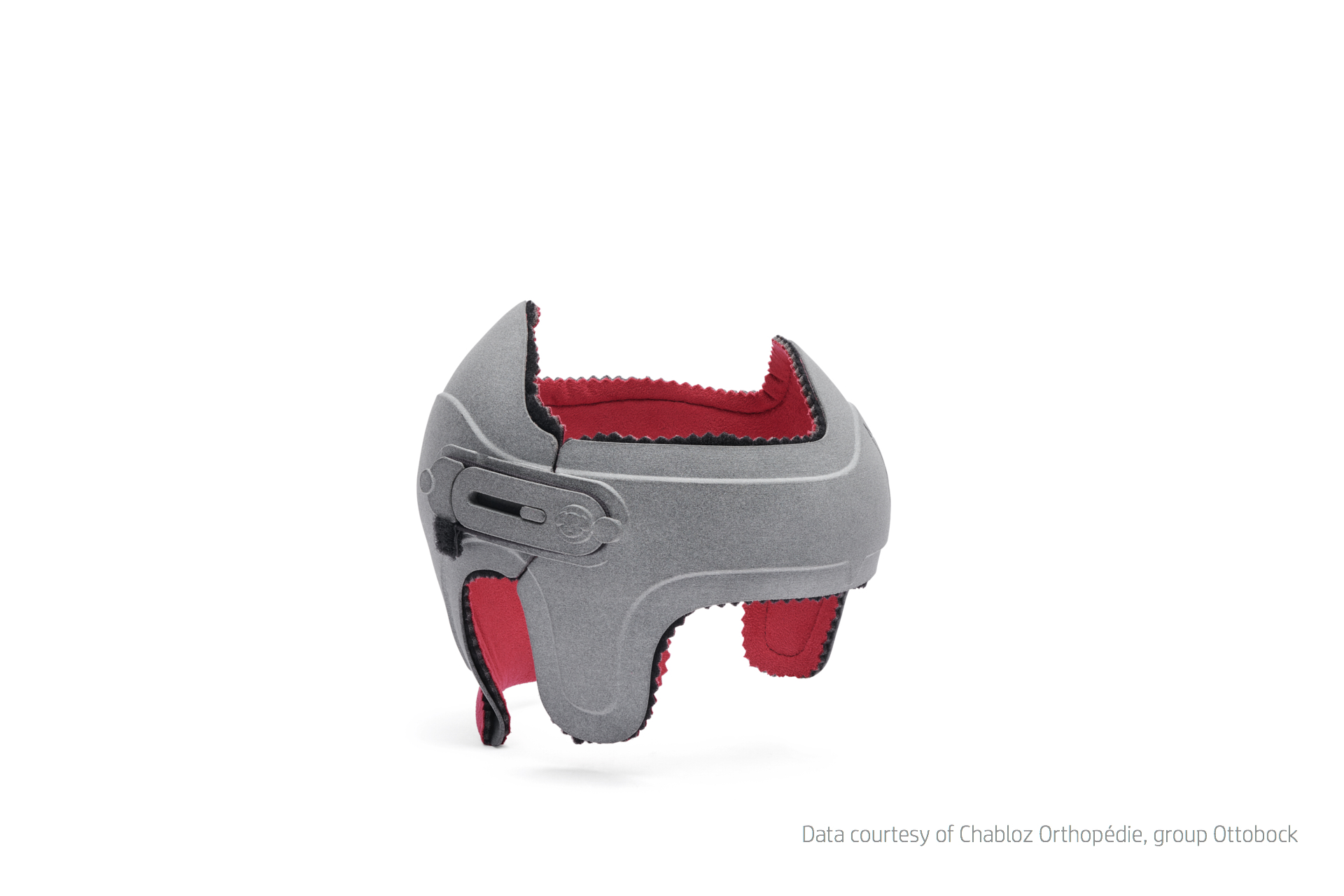 Chabloz's first 3D printed product developed from a cranial helmet design to treat plagiocephaly (flat-head syndrome), which is a condition that can affect infants. Being able to create this device without any design constraints is imperative as each helmet will have different effects on the shape of the baby's head depending on the level of deformity.
Using their previous manufacturing method resulted in fewer than 50 helmets in one year, and complicated thermoforming meant the helmets were thick and heavy, which are not ideal for a baby's delicate head. Chabloz knew they needed a different kind of process, one that would allow for customization, thin material, and a more streamlined workflow, so they turned to digital production with 3D printing.
To learn how HP Multi Jet Fusion technology allowed Chabloz to improve production speeds and create helmets with thin, adjustable walls, complete the form to download the full case study.
DOWNLOAD NOW

Fill out the details here and receive a copy of the case study.