GLAZE PROSTHETICS FASHIONS CUSTOMIZABLE PROSTHETIC DEVICES WITH HP MULTI JET FUSION TECHNOLOGY
CUSTOMER AT A GLANCE

Glaze Prosthetics is a Polish startup that specializes in customized 3D printed lightweight prosthetic devices. Based in Krakow, Glaze Prosthetics' mission is to "blaze the path of innovative design within the prosthetics industry," according to CEO Gregorz Kosch. They aim to create customized prosthetics that reflect the style, vision, and personality of the wearer.
Glaze Prosthetics claims to be the only company in the world that allows customers to choose the model, color, and type of finish for their prosthetic device, which frees them from the constraints of conventionally manufactured prosthetic limbs.
THE CHALLENGE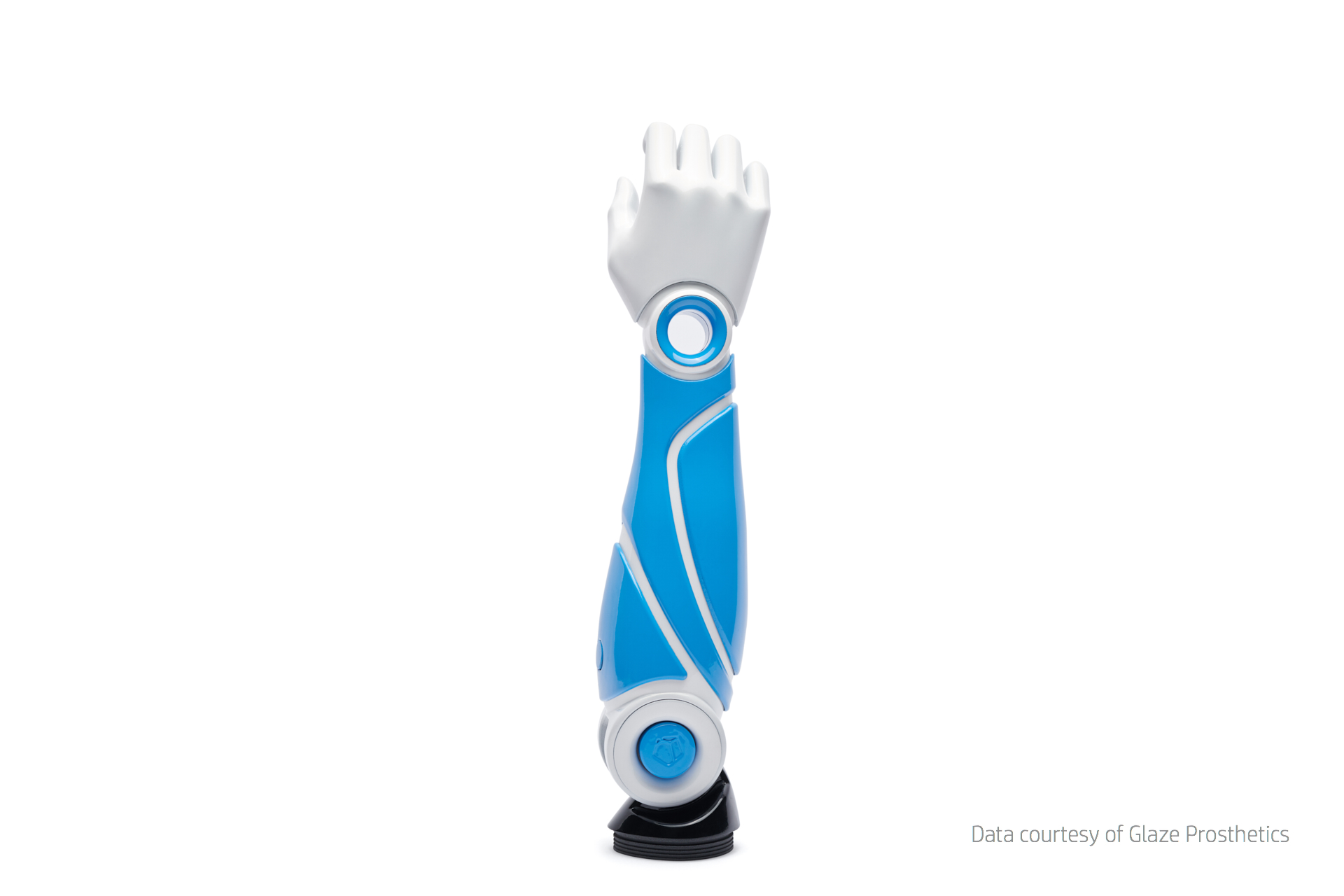 Producing prosthetic devices with previous technologies resulted in heavy, hard parts that were costly to manufacture and that patients reported as uncomfortable.
Because each patient has different anatomy and different needs based on their anatomy, Glaze wanted to find a technology that would let them create each product based on individual requirements.
To read more about how Glaze Prosthetics used HP Multi Jet Fusion technology to manufacture prosthetics devices tailored to the individual needs and desires of the wearer, complete the form to download the full case study.
DOWNLOAD NOW

Fill out the details here and receive a copy of the case study.