Havatec improves, automates, and accelerates production with HP 3D Printing
Customer at a glance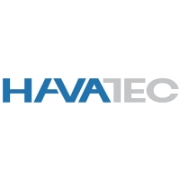 Havatec is an international supplier of grading, bunching, and handling machines for the flower-cutting industry. Teams at Havatec deliver turn-key cut flower projects that provide solutions for flower companies and yield high returns.
Havatec has developed an advanced machine that uses X-ray techniques to grade bulbs and to bunch flowers. Since 2003, more than 1,000 of Havatec's machines have been installed at leading flower companies around the world.
The challenge
A bunch of harvested delphiniums usually undergoes five steps to sort the varieties of the flowers by type, length, and color. This process was previously performed on a table, which was strenuous manual work for employees who rushed to achieve the fast production speeds that managers strove for, and this process did not always result in uniform bunches.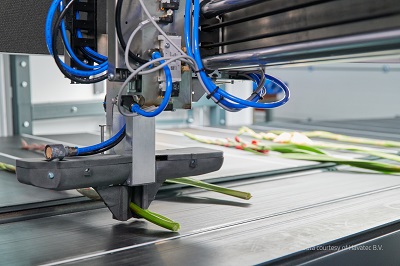 Havatec began to test 3D printing technologies to prototype select parts for their new "Wave" machine, a machine that mechanically bunches flowers rather than relying on manual bunching. Materials used with previous 3D printing technologies (e.g., SLS, FDM) showed wear in the early stages of production, so Havatec experimented with other 3D printing processes for such parts.
Havatec went through a lengthy process to decide in which 3D printing technology they wanted to invest, and ultimately chose HP Multi Jet Fusion technology.
Complete the form to access the full story and learn how Havatec used HP Multi Jet Fusion technology to integrate 3D printed parts into the "Wave", allowing the company to accelerate production and prevent operator error.
DOWNLOAD NOW

Fill out the details here and receive a copy of the case study.