Customized solutions more easily
Customer at a glance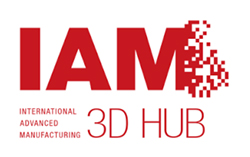 IAM 3D Hub aims to accelerate the adoption and development of 3D printing technologies in the European Union's manufacturing sector. The Hub helps integrate and coordinate activity in the additive manufacturing ecosystem and provides its customers with an alternative way to design, develop, and manufacture new competitive products and services.
The Challenge
Continental Automotive Spain S.A. is one of IAM 3D Hub's clients; and, as a global Tier 1 supplier in the automotive sector, the company is under constant pressure to reduce costs and operate more efficiently.
The challenge was to design a gripper that could significantly reduce the amount of time required to carry out the assembly, coupling, calibration, and maintenance of the tooling—both in the implementation of a new production activity and during changes between different work processes.
Download the case study to learn how Continental Automotive Spain S.A. simplified both the operation of the grippers and the tooling required for final assembly thanks to HP's Jet Fusion 3D Printing Solution.
ADDITIONAL RESOURCES

How to complement CNC production with HP Multi Jet Fusion 3D printing
(PDF 422 KB)

How Multi Jet Fusion can complement CNC machining
Download Now
Fill out the details here and receive a copy of the case study.