IMPROVED MEDICAL OUTCOMES WITH HP MULTI JET FUSION
CUSTOMER AT A GLANCE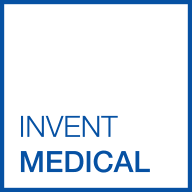 Invent Medical is a high-tech medical startup company that specializes in research and development, advanced technologies, and clinical application. They combine cutting-edge technology with human touch to produce personal wearables.
THE CHALLENGE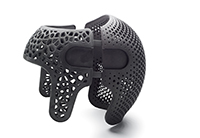 Cranial remolding orthosis is the only effective treatment of very severe head shape deformities, which occur in 1% to 2% of newborns. Invent Medical's clinically tested baby helmet, called "Talee", is designed to correct such cranial deformities.
These helmets are traditionally made by milling a model from polyurethane foam and draping thermoplastic around the model, a process that is both time-consuming and difficult to scale. Invent Medical turned to 3D scanning, software, and 3D printing, specifically HP Multi Jet Fusion (MJF) technology, to simplify and streamline these processes.
To learn more about how HP Multi Jet Fusion technology helped Invent Medical improve outcomes for patients, please complete the form to access the full case study.
Download Now
Fill out the details here and receive a copy of the case study.