HP MULTI JET FUSION HELPS CUSTOMIZE ORTHOTIC FOOTWEAR
CUSTOMER AT A GLANCE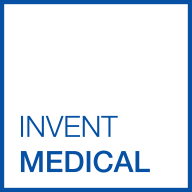 Invent Medical is a high-tech medical startup company focused on research and development, advanced technologies, and clinical application. They combine cutting-edge technology with human touch to produce personal wearables.
THE CHALLENGE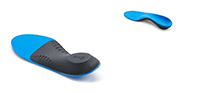 Traditionally, Invent Medical's orthotic insoles were produced using 3D printing technologies, but previous 3D printing technologies were too limiting, the materials were inadequate, the machines were too slow, and they didn't offer the mechanical properties that Invent Medical needed to fully execute their vision.
"In 2015, we were just days away from buying a large SLS machine," says Jan Rosicky, Invent Medical's Vice President of Business Development. "Then we heard about HP's plans to disrupt the 3D printing industry. We decided to cancel our order and postpone our launch until we could learn more."
Complete the form and receive full access to the case study to learn how HP Multi Jet Fusion technology enables Invent Medical to design and 3D print custom insoles.
Download Now
Fill out the details here and receive a copy of the case study.