Reinventing sports headgear
Customer at a glance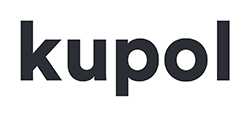 Syncro Design, an industrial design firm focused on additive manufacturing recently decided to launch a brand-new project, called Kupol. This new brand is specialized in 3D-printed helmets for bike users.
The Challenge
In the last year, Synchro's CEO, Gabriel Boutin began exploring ways that 3D printing might be used to reinvent how helmets are made. His efforts resulted in a significant breakthrough, which became the Kupol Project.
"I've been designing bicycle helmets for over seven years", says Boutin, who also serves as Kupol's Director. "There were many limitations with mass manufacturing and especially when using traditional expanded polystyrene (EPS) foam for the helmet's interior. My role as a designer is to rethink products for the better. I wanted to create a helmet that was lighter and more functional."
Download the case study to learn how HP Multi Jet Fusion technology helps print helmet parts that are lighter, more functional, and piece together for a true custom fit.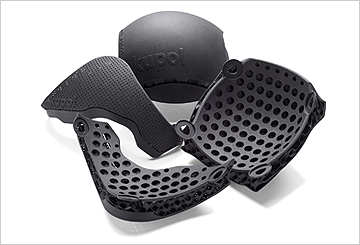 Download Now
Fill out the details here and receive a copy of the case study.