SEB'AUTOMATISME EMBRACES NEW COLOR APPLICATION POSSIBILITIES WITH HP MJF
CUSTOMER AT A GLANCE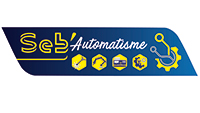 Seb'Automatisme specializes in the manufacturing of special and modular machines, robotics integration, 3D printing, machinery tooling, and mechanical and electrical engineering. Based in Marnaz, France, Seb'Automatisme's main customers are in the industrial, machining, and plastics industries.
Seb'Automatisme strives to stay ahead of the competition by supporting customers with innovative solutions and new technologies, such as 3D printing technology.
THE CHALLENGE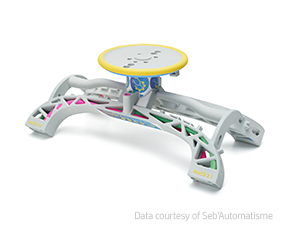 Through the adoption of 3D printing technology, which they first implemented in 2011, Seb'Automatisme helps customers accelerate their design cycles and create, test, and iterate in just a few hours. However, with traditional 3D printing technologies such a 3D filament printing, they experienced inaccuracies in printed parts, weak parts, and design limitations.
Seb'Automatisme wanted to improve their production processes and create more opportunities for their customers in terms of design and function. They also sought a solution that would accelerate production and help their customers increase productivity. Producing a single part with previous technologies could take up to 100 hours per part.
As a perpetual seeker of innovative solutions, Seb'Automatisme researched HP Multi Jet Fusion technology, particularly the capabilities of the HP Jet Fusion 580 Color 3D Printer, which would enable them to add colored features to their 3D printed parts.
To learn how Seb'Automatisme was able to design and create parts that were not possible before, thanks to the HP Jet Fusion 580 Color 3D Printer, complete the form to download the full case study.
DOWNLOAD NOW

Fill out the details here and receive a copy of the case study.