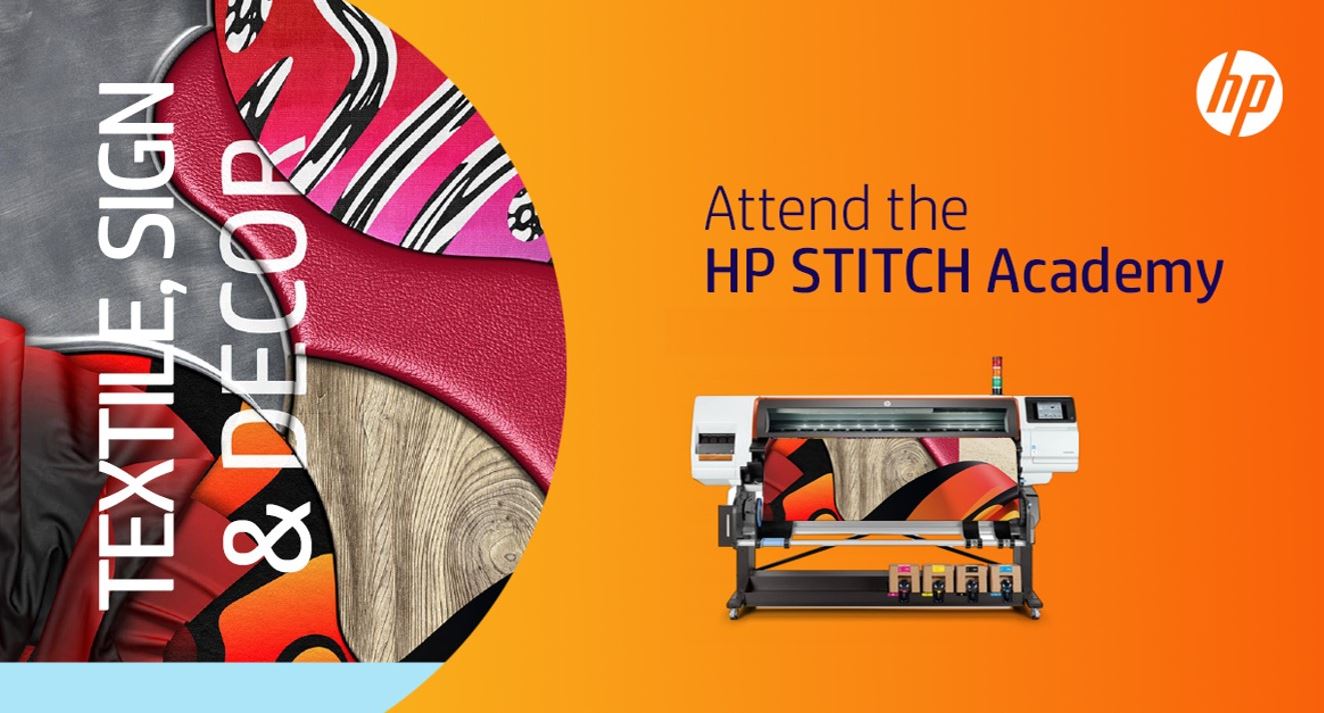 HP STITCH Academy
Join us online for an HP-hosted event focused on the dynamic and expanding digital textile printing market, featuring the HP STITCH S500 Printer, solutions, applications, workflow, and more. Specifically, this event will demonstrate how the HP STITCH technology can allow printing companies, through the use of HP PrintOS Applications Center and application cookbooks, to enter the production of COVID-19 related products such as masks, gaiters, gowns, etc. During this session, each attendee will have the opportunity to engage with the HP technical and industry experts to answer questions and help you succeed in this marketplace. HP STITCH Printers are reinventing the dye-sublimation market. HP offers a great opportunity for customers seeking to expand into the growing digital textile market or streamline existing dye-sublimation production.
Date: 25 May,2021
Time: 2:00pm ET
Date: 23 June,2021
Time: 2:00pm ET
Date: 21 July,2021
Time: 2:00pm ET
HP Latex 700/800 Academy
The new breakthrough in printing technology to differentiate your business...the HP Latex 700 and 800 Printers. Join us for our latest Academy and find out how these new printers can extend your portfolio into the highest value applications with the whitest of white inks, beat your deadlines with smart, efficient printing, and sharpen your sustainability edge. This is the new HP Latex.
Date: 30 April,2021
Time: 2:00pm ET
Date: 26 May,2021
Time: 12:30pm ET
Date: 11 June,2021
Time: 12:30pm ET
Date: 25 June,2021
Time: 12:30pm ET
Date: 16 July,2021
Time: 12:30pm ET