Nearly 75% of the organizations expect a strong increase of cloud print management by 2025.
Safe printing, always and everywhere
Forget that lonely printer that is only used by office workers. Also forget the long-winded process of printing, collecting, scanning, forwarding. Contemporary employees are dynamic and change device and even location several times a day. Flexible as they are, they need to be able to make prints safely at any place and at any time. Productive as they are, this needs to be possible quickly and efficiently. Discover HP Roam and the HP Workpath App.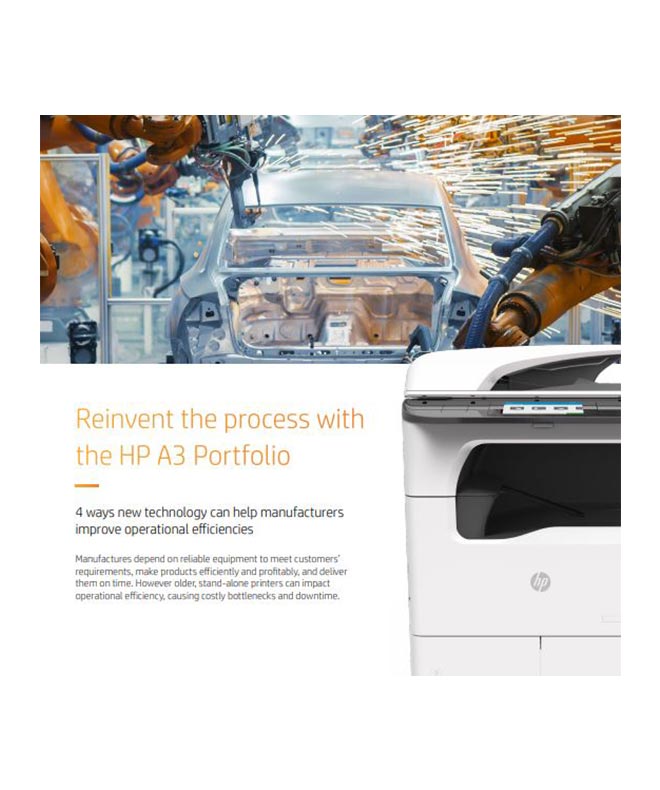 Reinvent the process with the HP A3 Portfolio
Manufacturers need reliable equipment to build products and deliver them on time. However, outdated standalone printers often hinder this process. HP has developed the A3 portfolio of multifunction printers specifically for manufacturers. These printers excel in safety, productivity and colour. At a very competitive price as well.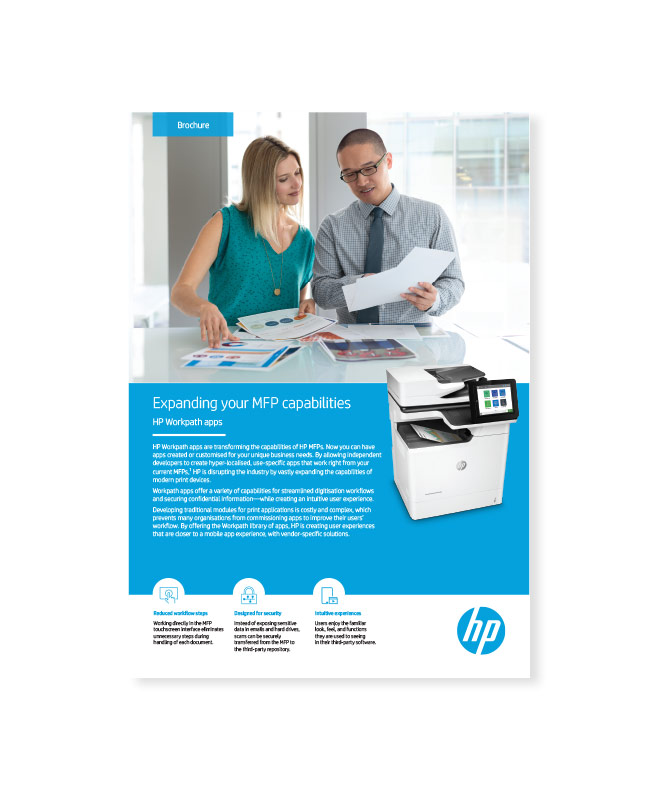 Forget a long step-by-step plan and go for simplification with the MFP apps. These apps can even be developed especially for your specific business needs. Use touch and swipe to go to the next step in the blink of an eye. This allows you to spend more time on what is really important.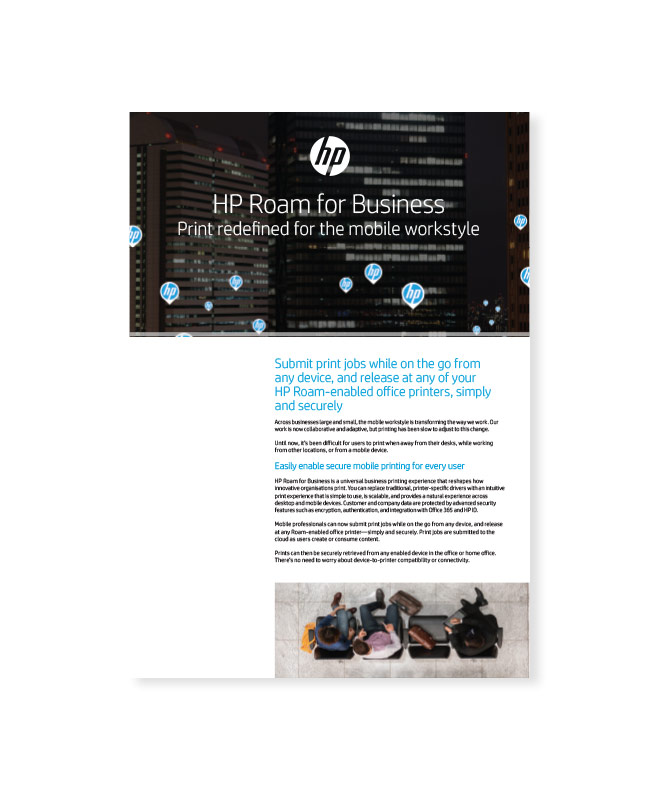 HP Roam allows secure printing on any printer at any time. Regardless whether you are working on your smartphone, tablet or notebook. Or whether you are printing at the office, at home or a public location. Send your print job securely and pick up your print-out.